A breakfast was held at the Marathon Center for Preforming Arts. Dr. Aaron Doty hosted the breakfast and is serving as the 2023 campaign chair. State of Ohio Treasurer Robert Sprague provided a keynote address. During Treasurer Sprague's remarks he talked about his personal Scouting experience this past Summer with his son's Troop and their High Adventure trek to Philmont Scout Ranch. He stated while the scenery and vistas were amazing, the real outcome was the leadership and personal growth that Philmont and Scouting created in the young people on the trek. Treasurer Sprague went on to say that we as a nation need to invest more in character development and Scouting helps to provide that development in our young people.
Scout Executive Marc Kogan shared the great successes that the council has had in the post covid world include the second year of Adventure Camp at Camp Berry, the construction of Yammine Lodge at Camp Berry, and the planned groundbreaking of Cooper Lodge with Hubbard Dining Hall at Camp Lakota. He added that the Black Swamp Area Council is 39th out of 249 councils in market shares and had 99 Eagle Scouts in 2022.
All of the contributions to the Friends of Scouting campaign stay local and are invested in the youth of our community. This year's campaign goal is $330,000 and the council has already raised $73,364 toward this year's campaign. The Black Swamp Area Council, Boy Scouts of America provides the Cub Scout, Scouts BSA and Exploring programs to 13 counties in Northwest and West Central Ohio.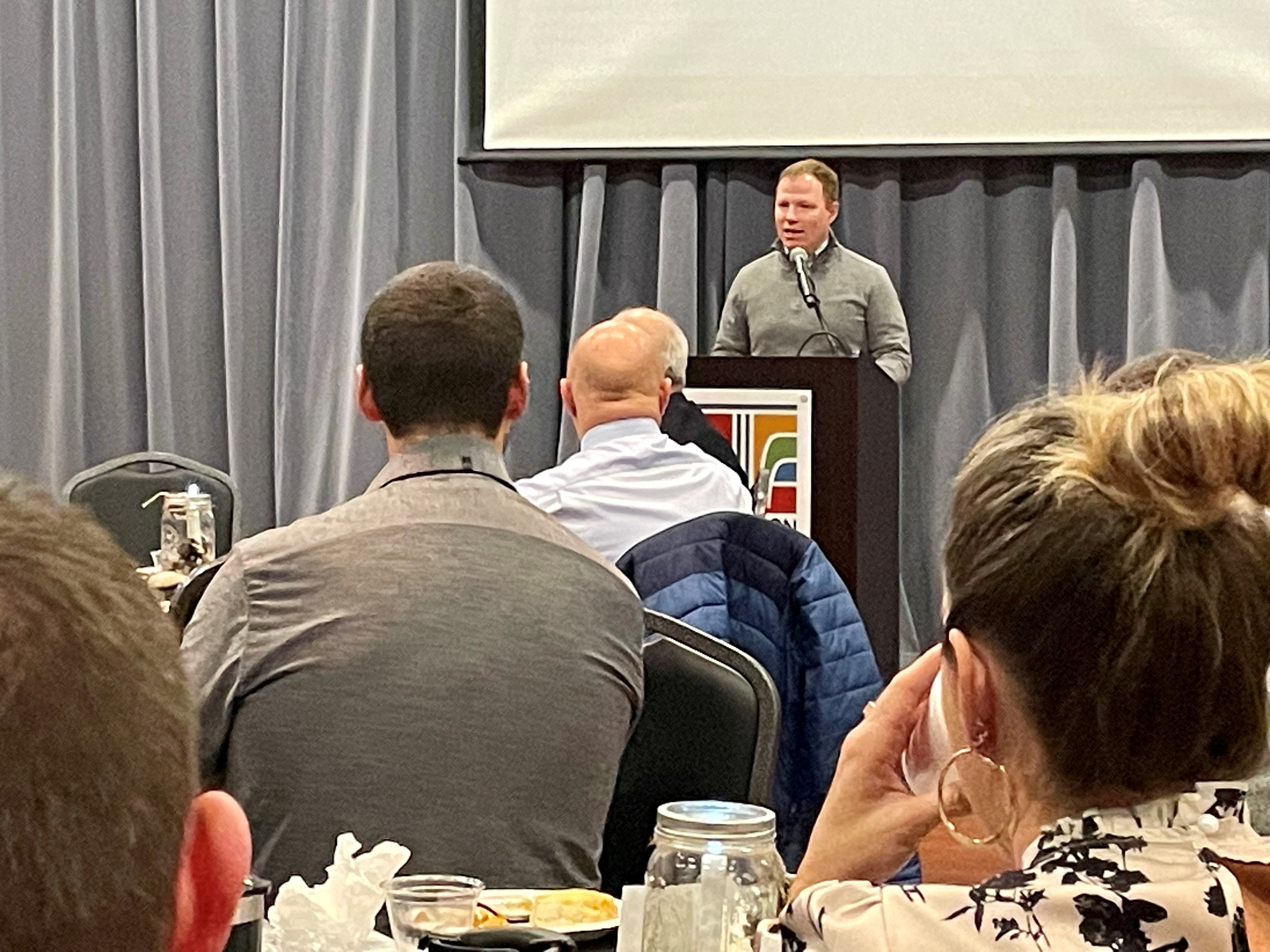 2023 Friends of Scouting chair Dr. Aaron Doty of Doty Dental in Findlay opens the 2023 Kick off breakfast.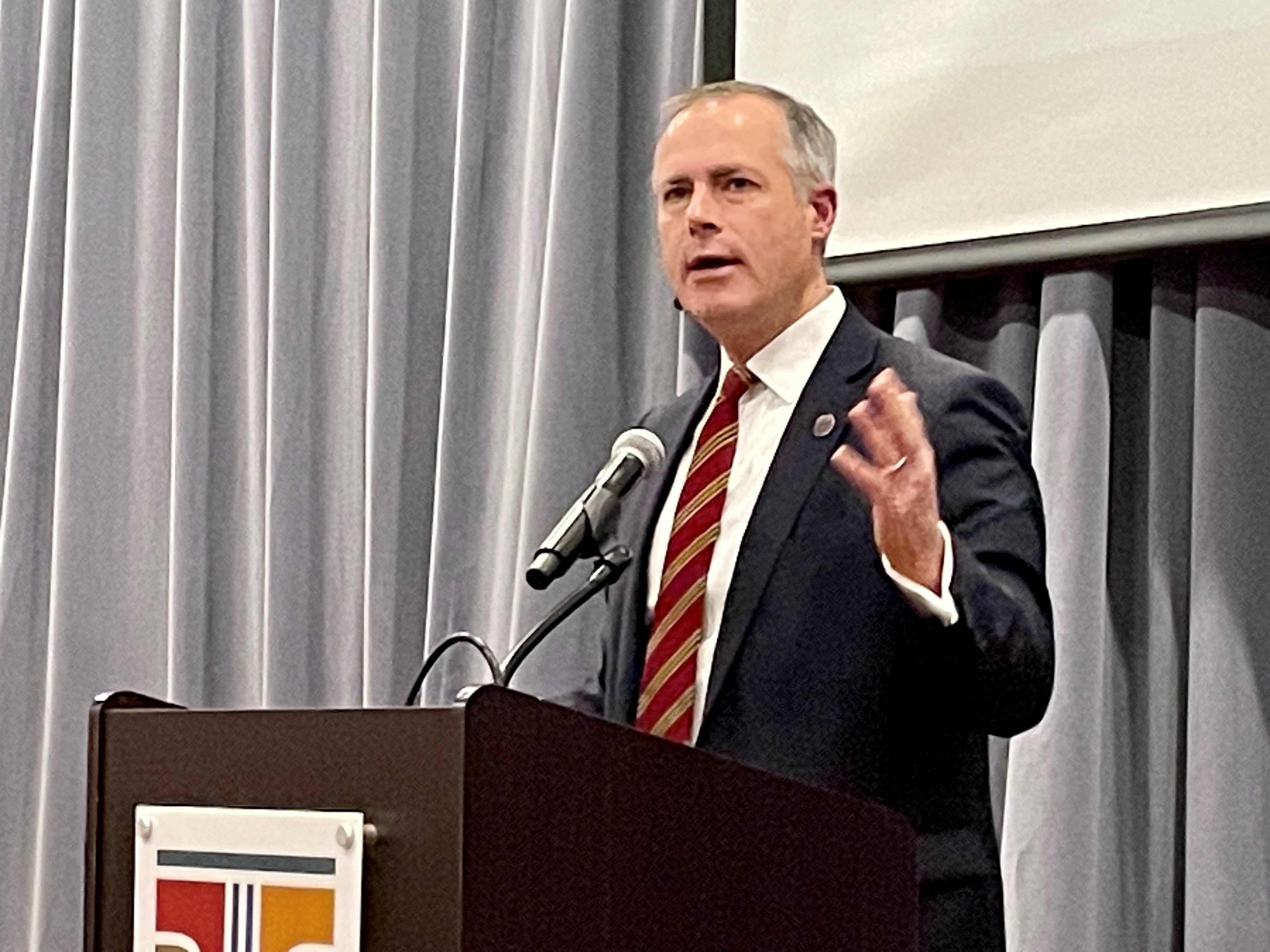 Treasure Sprague makes his keynote address on why the values of Scouting are so important to today's youth and our nation.