On Wednesday, October 19, the Black Swamp Area Council, Boy Scouts of America broke ground on Yammine Lodge at Camp Berry.
This new training Lodge will replace the former camp office and conference room as well as the camp's health center. The lodge will serve as a welcome center for campers and participants attending events and programs at Camp Berry.
This lodge has been designed with multipurpose functionality in mind. Meeting spaces in the lodge are large enough to host volunteer and youth training education, merit badge courses, Scouting-related meetings/receptions, and year-round use for corporate meetings and family gatherings.
This new 4,525 sq foot lodge, will enable the council to increase the number of events that are related to STEM, public safety skills, leadership, conservation, and workforce development for the community hosted at Camp Berry.
The rear of the new Yammine Lodge will feature the Jim Lorenz porch, dedicated to the long time Scoutmaster of Troop 321 in Findlay.
There are still naming right opportunities available for this project. For more information about Yammine Lodge and Camp Berry, please call the council service center at (419) 422-4356.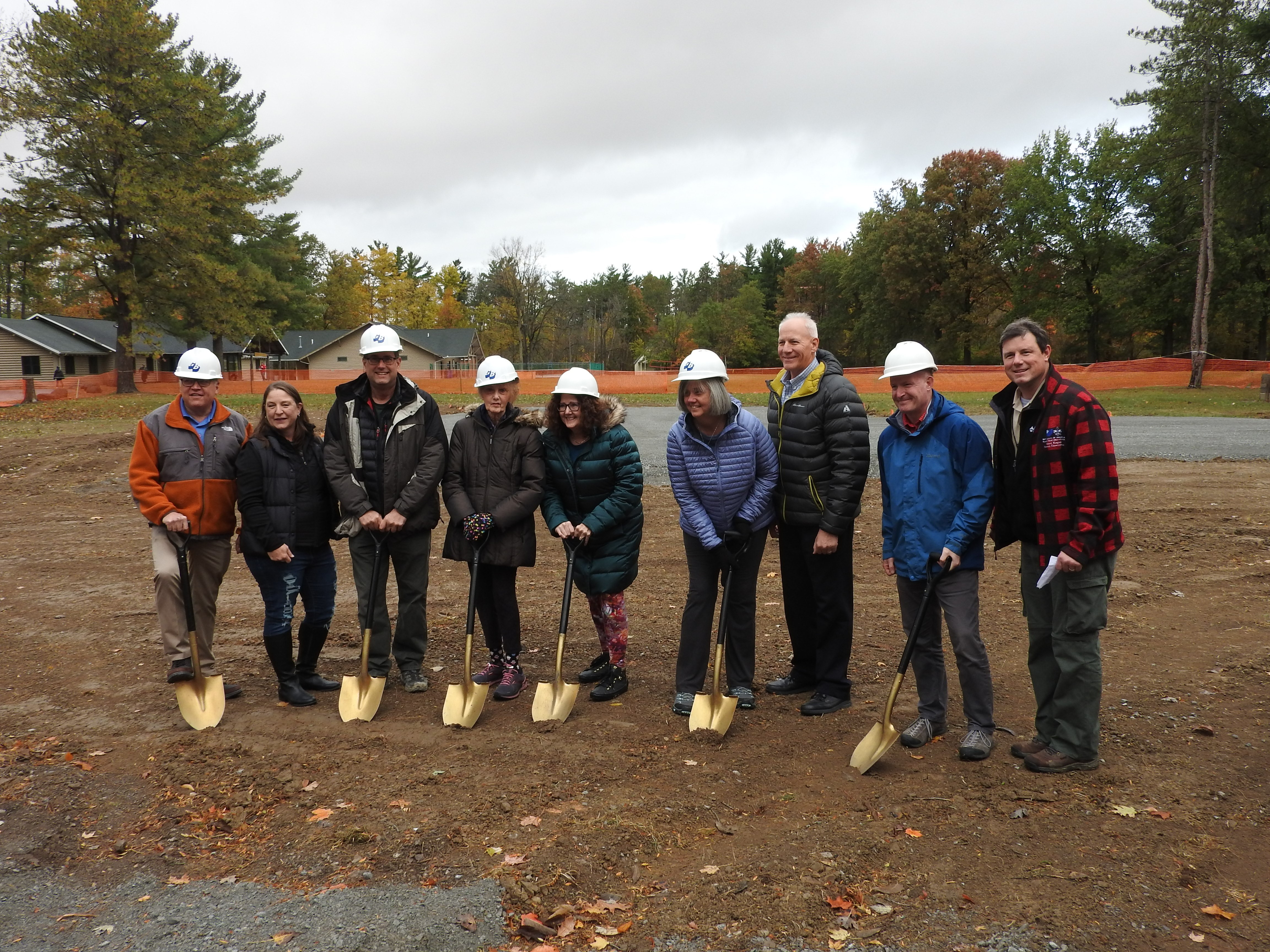 Left to right: Council VP of Properties Dr. Phil Havens, Laurie Yammine, Mike Yammine, Bev Yammine, Kathleen Gross, Cynthia Rotman, Daryl Rotman, Council Executive VP Matt Black and Scout Executive Marc Kogan.

View of the west elevation of the new Yammine Lodge