Bill Finerty recognized for his global Scouting impact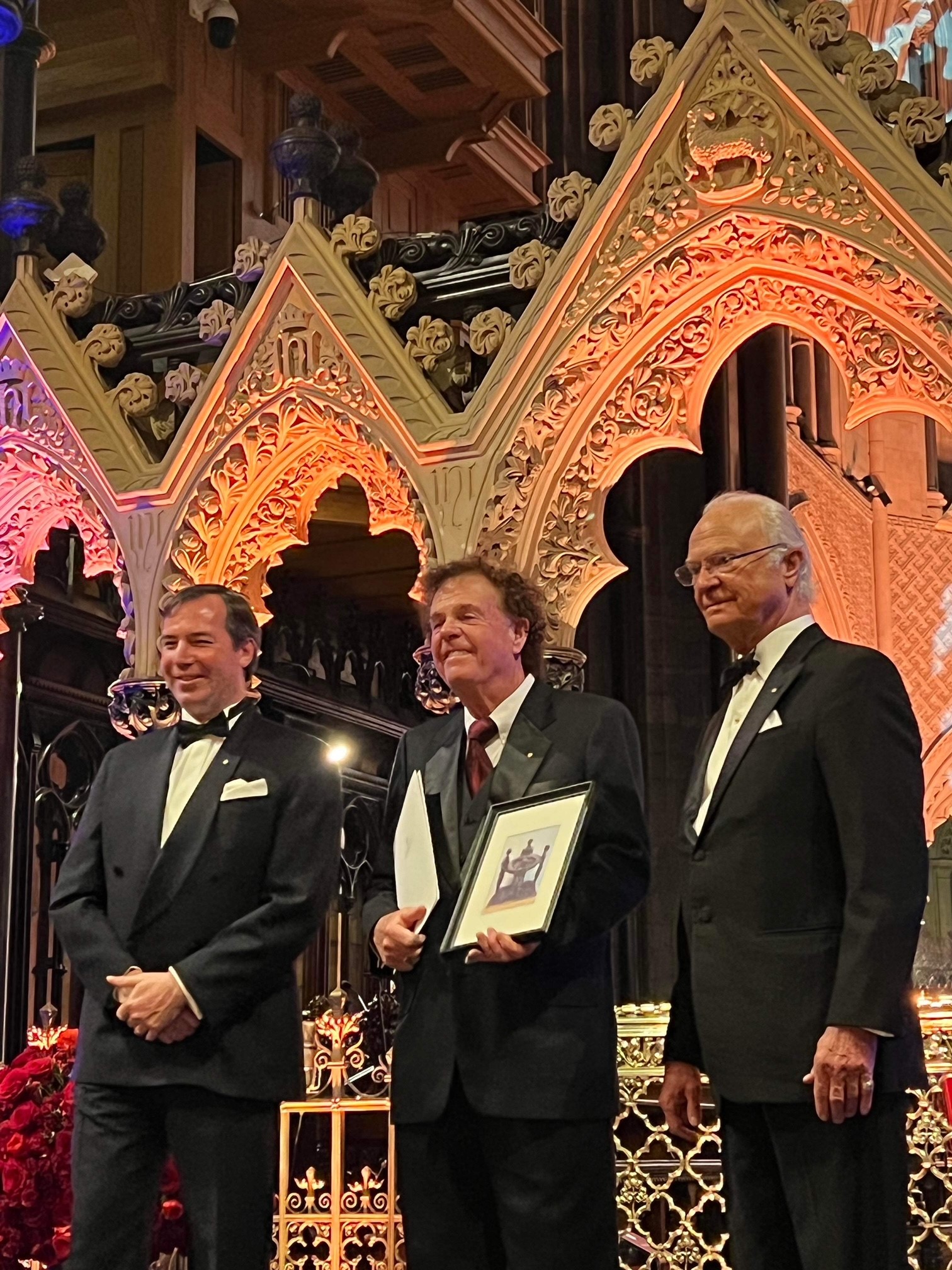 King Carl XVI Gustaf of Sweden on the right, Bill Finerty center and HRH the Crown Prince Guillaume of Luxenbourg left.
Bill Finerty has dedicated his life to Scouting, applying the organization's values to youths around the globe. For his efforts, Finerty recently received the prestigious International Circle Award from the BP World Scout Foundation. The award was formally presented during an event in Ireland by King Carl XVI Gustaf of Sweden and HRH the Crown Prince Guillaume of Luxenbourg.
A member of the Black Swamp Area Council Executive Board, Finerty has pursued his Scouting interests in western Ohio and beyond, and he has been involved in projects in places such as Cambodia, Bangladesh, Bhutan, Nepal and Haiti. Finerty, in turn, looks to use Scouting to broaden horizons for others.
"One of the things I most love about Scouting is the international aspect," Finerty said. "Young people are the same throughout the world. They have the same dreams and aspirations but just come from different backgrounds. Through Scouting, we can offer them more of an opportunity to realize those ambitions."
"Scouting has opened up many opportunities for me worldwide and continues to open new doors," said Finerty, who considers Black Swamp his home council. "I have had the pleasure of participating in eight world jamborees, and I was recently involved with the Swedish Planning Committee when that county hosted the event."
Throughout that endeavor, Finerty worked closely with both King Gustaf, who slept in a tent among the campers, as well as the queen of Sweden.
The international award Finerty received is largely based on his work in Bangladesh and Cambodia.
"In those locations, I saw a lot of children in trying situations, but the successes we were able to achieve is what motivated me," he said.
Finerty's Scouting efforts included establishing a Scout troop for children who were sent by train from rural areas into the city. A requirement was they had to attend school, and those efforts have paid off. Three former Scouts have graduated from college and become teachers, and another former Scout is now studying engineering at a university in the United States.
The adventurous Finerty now resides near Jackson Hole, Wyoming, and serves as an education ambassador in the Grant Teton National Park. He also assists with a local Scout troop, whose monthly hikes sometimes involve temperatures of 20 below zero.
A physician by trade, Finerty's bond with Scouting was largely formed during his 26 years as the physician for Camp Lakota as well as serving as Scoutmaster of a troop in Defiance.
Article written by Jack Jeffery