Troop 29G discovering Scouts
Troop does not let pandemic bring it down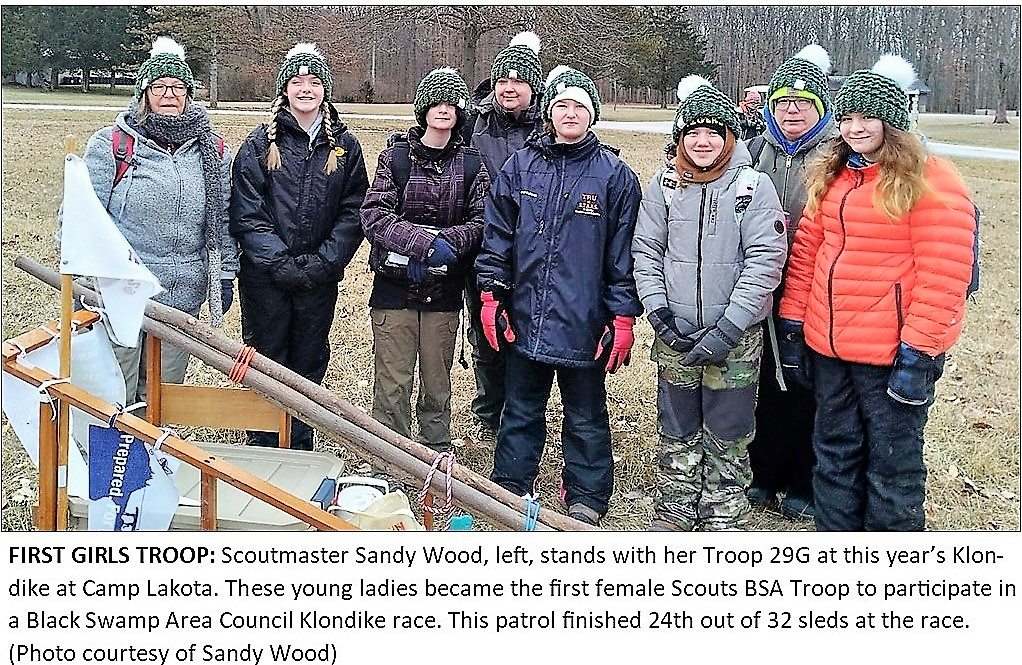 Troop 29G in Edgerton started with 5 girls and climbed up to 8 active Scouts.
Talking with Sandy Wood Scoutmaster she noted, "All the sudden in 2020 COVID hit and we were down to 2 active girls. Because we are one of only 3 girl Troops in the council our Scouts come from not only, different towns but different counties. Zoom is good but Scouting is hands on, so we set up a dining fly outside the middle school and high school and held an open house night, with the school's permission."
"We made paper airplanes with stickers with our info on them and had flyers out for our next event (it needs to be something really fun). It was hands on and we chatted about Scouts while they folded," Sandy continued. "All kinds of people stopped to see what we were doing. So even if they didn't join they got to see us in action."
Currently the Troop 29G has 11 girls and the group continues to move its mission forward.
"Scouts are everywhere...they are just waiting to be asked," Sandy said.
---
To find a Scout group in your neighborhood, visit www.BeAScout.org