Larry E. Musser is Awarded BSA Distinguished Conservation Award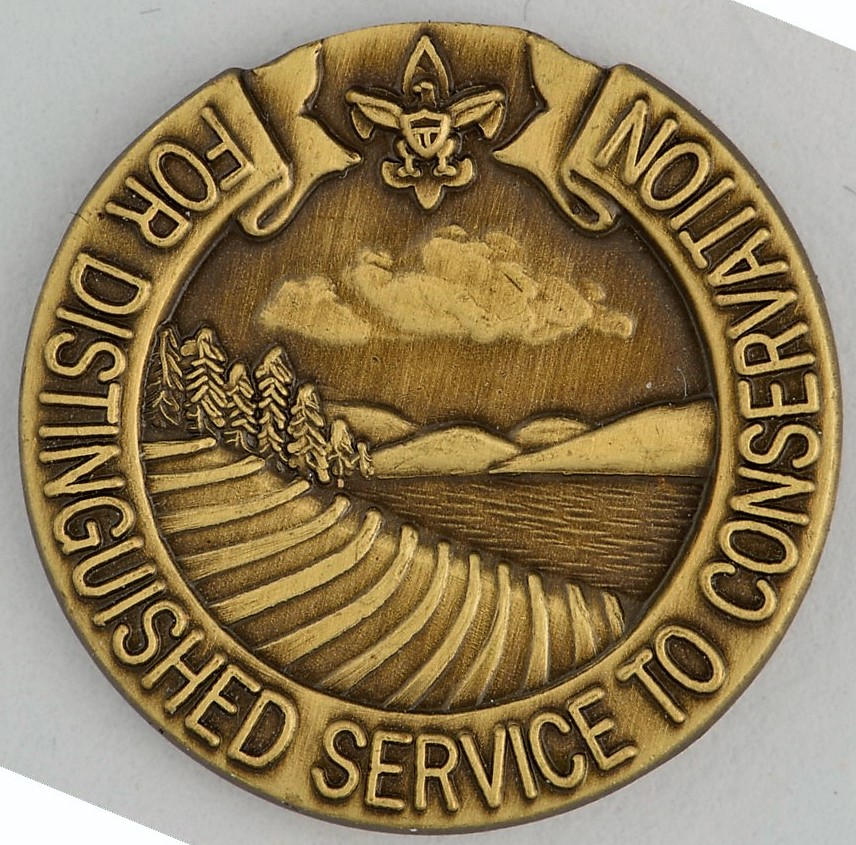 With a lifetime involvement with conservation and our environment and a 67 year affiliation with the Boy Scouts of America, Larry E. Musser was one of the first Scouters to be recognized with the new BSA Distinguished Conservation Award.
This award is by nomination only and is for an adult Scouter who has rendered distinguished and exemplary service to natural resource conservation and environmental improvement over a sustained period (at least 20 years). The focus of the award nomination should be on the nominee's involvement with youth, especially in the areas of education and volunteerism and inspiring them to excel in conservation, natural resources management and environmental improvement. Nominations are accepted from any recognized conservation or environmental protection organization.
Keep America Beautiful nominated Larry to the BSA's National Conservation Awards Committee for the BSA Distinguished Conservation Award.
Larry started his trek as a Cub Scout in the summer of 1954. In his youth he became an Eagle Scout with Bronze, Gold & Silver palms, Vigil member of the Order of Arrow, Vice Chief of Eagle Creek Lodge 382. He also served as president of Explore Post #124 in Ada, Ohio during 1963 and 1964. Because of his compassion for nature, he served as Director of Nature and Conservation on the Camp Berry staff for three summers in the mid 1960's.
One of his major achievements was compiling his 4th edition of the Ecology Handbook of Camp Berry, identifying all species of plant and animal kingdoms located within Camp Berry. Larry and his wife Sharon live in Hancock County Ohio.
---
Scouting in the Black Swamp Area Council began in 1915 when the Scouting program was introduced to the young people of West Central and Northwestern Ohio. The council serves the counties of Allen, Auglaize, Defiance, Fulton, Hancock, Hardin, Henry, Mercer, Paulding, Putnam, Seneca, Van Wert and Williams.
Scouting provides the adventure of camping, hiking, and outdoor fun while using these outdoor educational programs to teach personal responsibility, citizenship, character development, achievement of specific goals and service to others. The Scout Oath and Law provide the foundation of the Scouting movement.
The Black Swamp Area Council has two unique and outstanding outdoor leadership centers, Camp Lakota in Defiance and Camp Berry in Hancock County.
More than 5,400 individuals are participating in the local program as a Cub Scouts, Scouts BSA, Venturers, Explorers and adult volunteers, who are served by the Black Swamp Area Council living out the Scout Oath and Scout Law one Scout at a time. For more information about finding Scouting near you, visit www.BeAscout.org