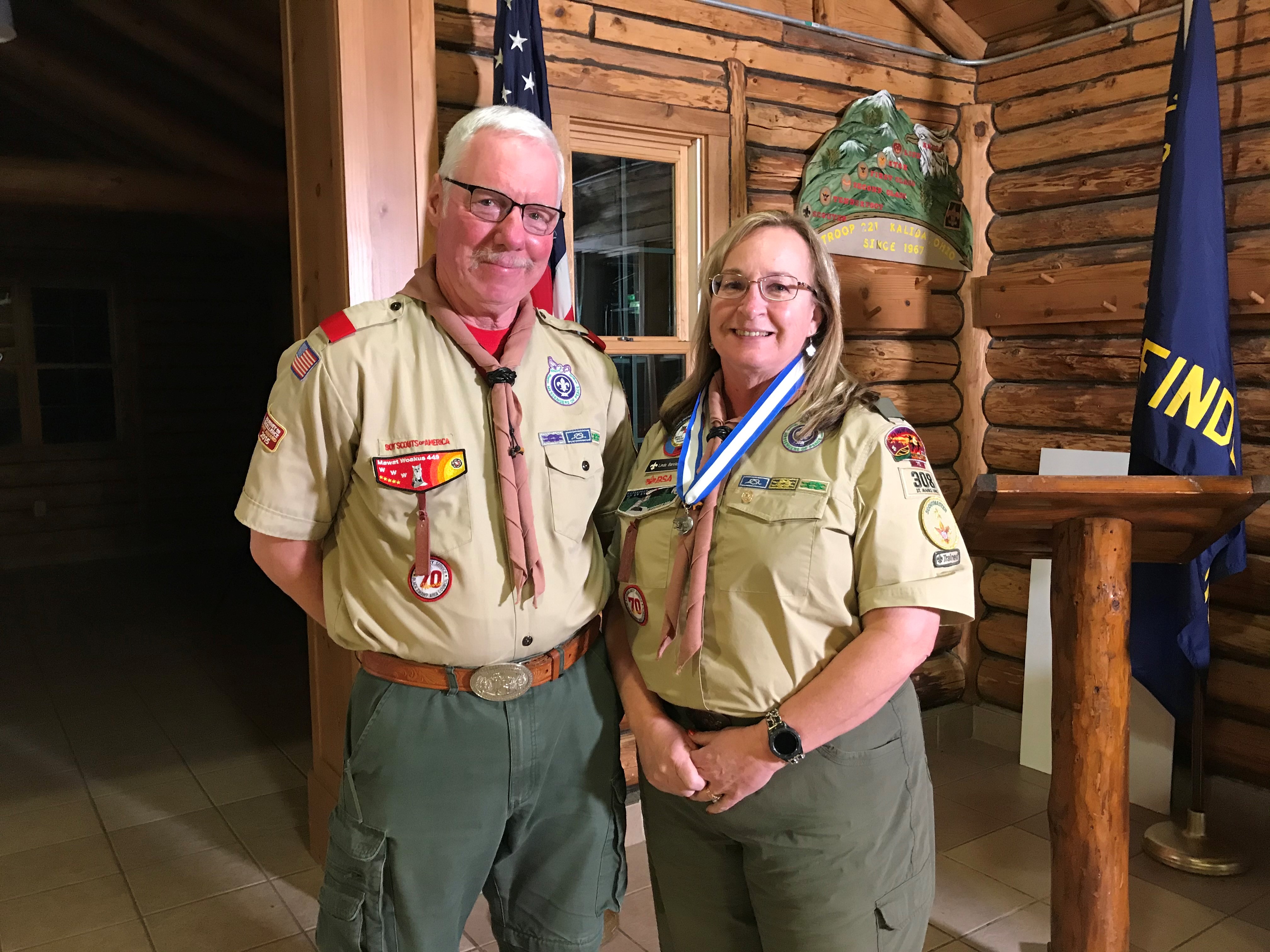 Linda Barclay among this year's Silver Beaver recipients
Linda Barclay was honored Feb. 25 during the Black Swamp Area Council's Annual Meeting with the presentation of the Silver Beaver Award. Linda was presented the award at a special invitation event at Camp Berry and received the award from her husband Glenn. The video presentation highlighted her Scouting background and was featured during the dinner.
The Silver Beaver is a council-level distinguished service award of the Boy Scouts of America and is the highest award a council can bestow upon a volunteer. Be sure to check back as we plan to post the other honoree's videos.
This year's recipients are Larry Ball, Linda Barclay, Greg Brown, Chad Bryan and John Swearingen.
Here's the video for our honoree: