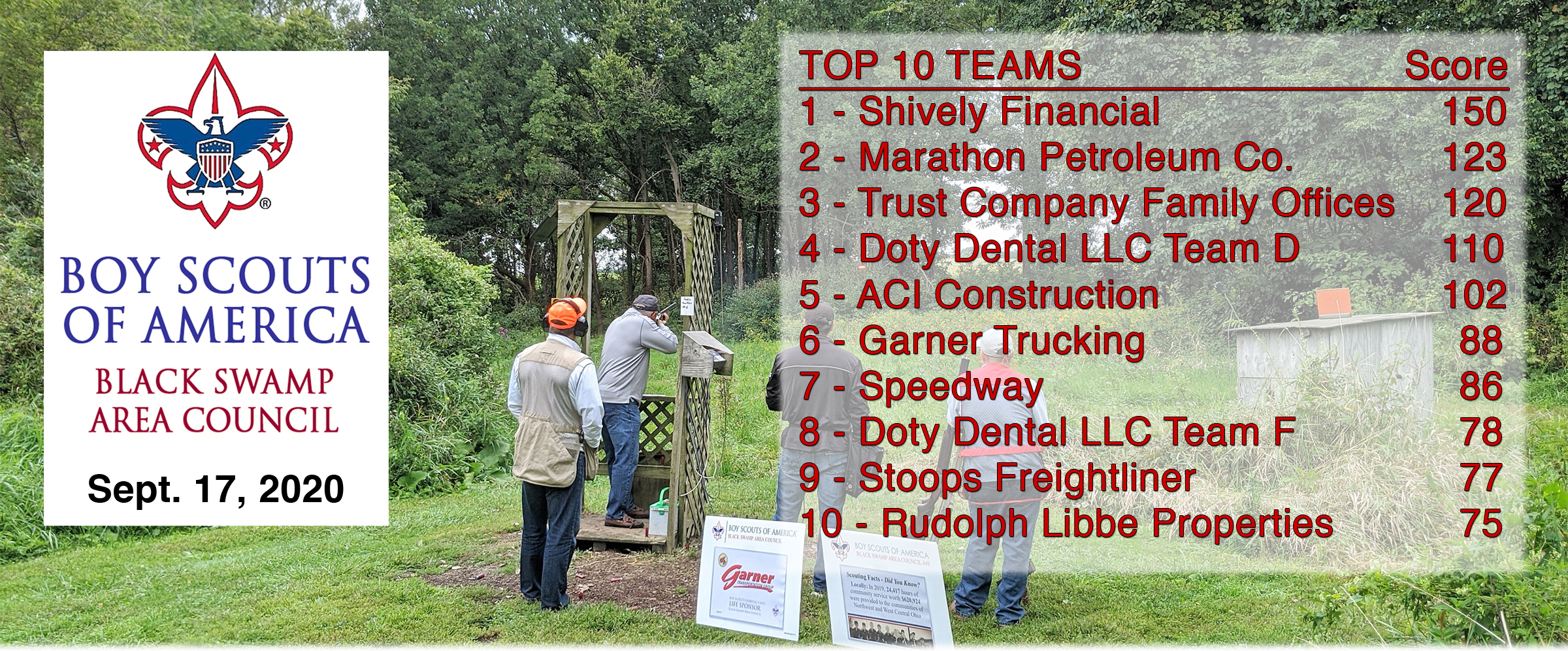 Shively Financial captures Sporting Clays for Scouting
Rick Bame leads field with round of 42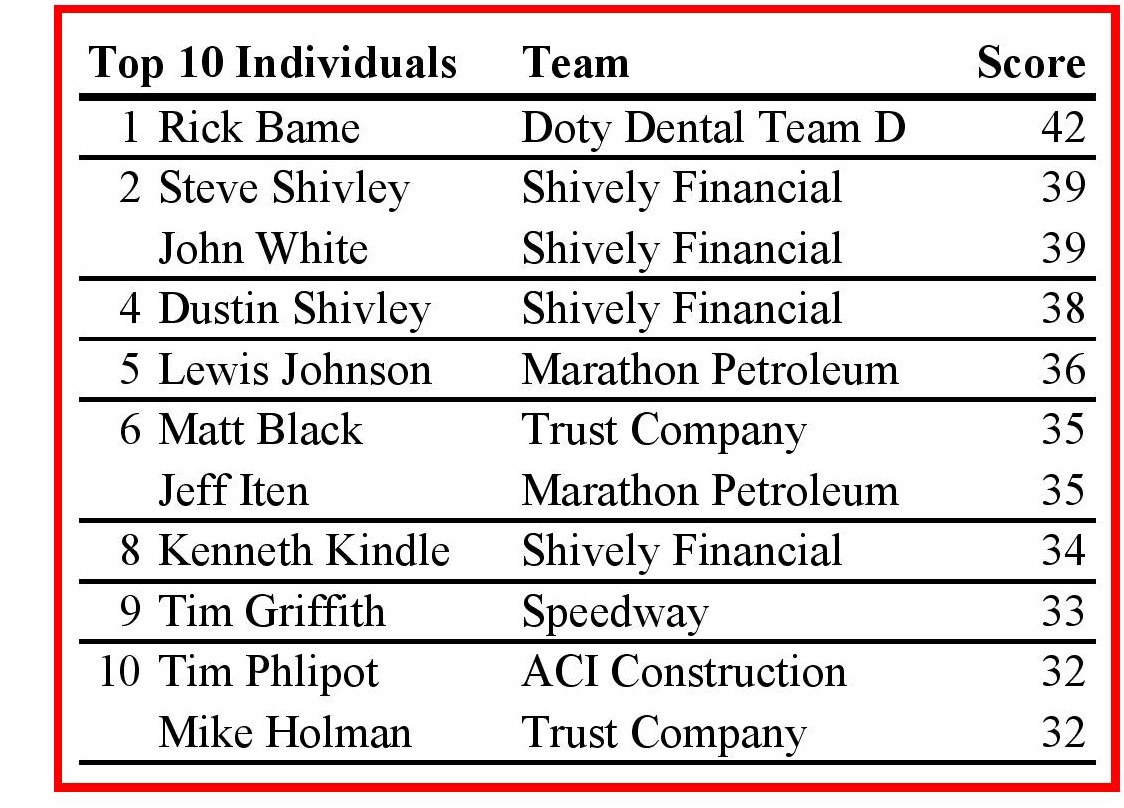 It was a great day for Scouting and Sporting Clays during the 7th Annual Sporting Clays event for Black Swamp Area Council. Several dozen participants took to their stations at the Elkhorn Lake Hunt Club for a day of raising support for the local Scouting program.
When the dust settled the team from Shively Financial took top honors with a score of 150 in the 50-bird shoot. Dustin Shively, Steve Shively, John White and Kenneth Kindale each finished in the Top 10 of shooters to lead Shively Financial to the win. Team Marathon finished second with a 123, followed by the Trust Company Family Offices with a 150.
Tim Phlipot took home the Beretta 686 Silver Pigeon and John Preston the Henry H010 blue barrel 45-70.
The proceeds from this event go toward the local Scouting program in the 13 counties served by Black Swamp Area Council. With 6,000 youth and 1,700 volunteers Scouting continues to be a leader in youth serving organizations.
Photographs by

Forrest Frank