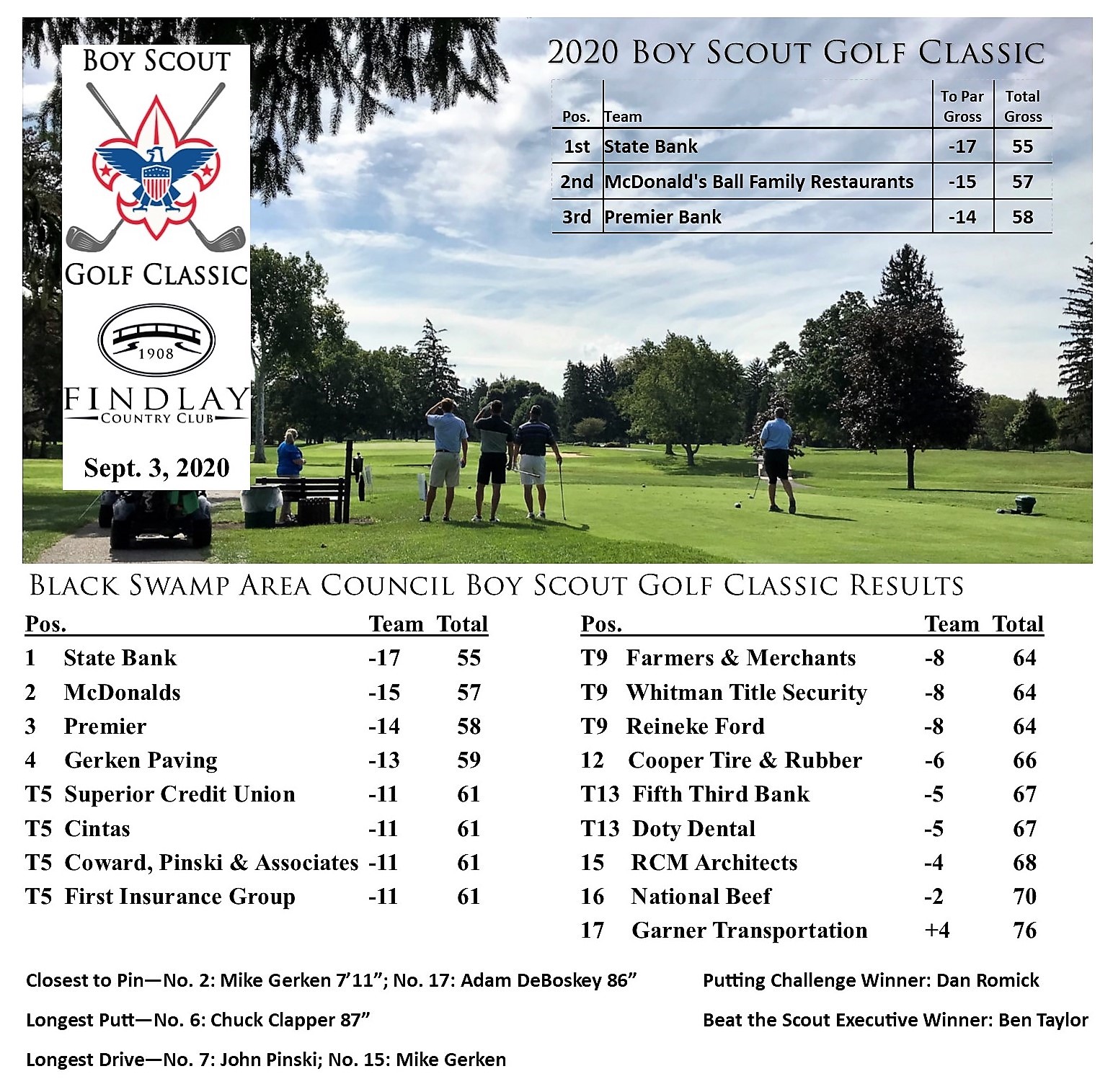 State Bank wins Scouting Golf Classic
The 21st Annual Boy Scout Golf Classic turned out to be a great day for Scouting and the State Bank team. The foursome of Chris Webb, Chris Ostrander, Adam DeBoskey and Tim May carded a 55 for a 17-under round at the Findlay Country Club.
The team from the McDonald's Ball Family Restaurant shot a 15-under 57, while Premier Bank was one back with a 14-under 58 round.
The proceeds from this event go toward the local Scouting program in the 13 counties served by Black Swamp Area Council. With 6,000 youth and 1,700 volunteers Scouting continues to be a leader in youth serving organizations.
Winners of the various prizes will be notified soon.
The event was made possible in part by the following supporters ...