Subject: Trail's End program changes for 2020 sale
From: District Kernels, Council Kernel and Scout Executive
Hello Black Swamp Area Council leaders and Scouts,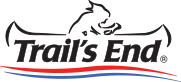 The following is being shared by our popcorn sale partner Trail's End. We wish to ensure the message is communicated to each and everyone of our Scouters in our service area. If you receive this same message from Trail's End and us, we apologize for the duplication, but please know, this is an important part of our Scouting operations and knowledge is key to success in our combined efforts.
Please note the webinar links and Facebook links at the end of the message and if you haven't already, register for both, as they are valuable resources.
Here's the update from Trail's End about this year's sale:

Although the severity varies across the country, each of us have felt the impact of this pandemic. Trail's End is committed to support Scouting during these uncertain times, and we are taking steps to protect the Scouts, their families, their units, and the councils we proudly serve.

For many families, in-person fundraising may be a challenge this year, so we are making changes to allow for contactless fundraising.
The Online Direct store will now include the traditional products sold at the traditional prices including the Caramel Corn. Customers will pay the cost of shipping.

Scouts can record an Online Direct sale in the Trail's End App while selling door to door or over the phone.

For added safety, Scouts can start a sale and send a text message link to the customer so that they can fill in their credit card and shipping information.

Online Direct orders will be popped fresh to order, ensuring the popcorn is minimally handled and delivered directly to the customers door.
Online Direct is the safest method of sales for your Scouts and volunteers and minimizes the financial risk to your unit and council. To encourage Scouts to adopt this new way to sell, Trail's End is making changes to Trail's End Rewards*.
Each Rewards level is now based on points, rather than dollars.

Scouts earn DOUBLE POINTS for every dollar in Online Direct sales

Scouts earn 1.5 points for every dollar in credit sales

Scouts earn one point for every dollar in cash sales.

Scouts will earn bigger prizes faster than ever before when they sell with Online Direct and credit cards.
*Applies to participating councils only

View the prize levels

While selling with product on hand is preferred, we must weigh the financial risks this year. At the start of the sale last year, units nationwide owed their councils over $70 million dollars for unsold popcorn. This unsold inventory creates too much risk for your charter organization, your Council, and Trail's End. If shelter in place orders were to be enacted this fall, the unsold inventory could put both Scouting and Trail's End out of business. We must reduce this risk; therefore, Trail's End is recommending councils reduce their initial orders and offer frequent replenishment throughout the sale. Your council will provide you with specific ordering guidelines.

COVID-19 has forced Trail's End to change how we produce products. We have added multiple safety measures and slowed production rates to protect our employees and customers and ensure our plants stay open. Though our production has slowed, the demand for microwave popcorn has increased over 60%, and the popcorn industry does not have the capacity to meet this demand. To ensure we can meet the needs of Scouting and provide frequent replenishment, it's necessary to make the following product changes.
Due to the limited supply, Unbelievable Butter microwave will be available Online Direct only.

We are introducing a ready-to-eat "BIG BAG" of Unbelievable Butter, recommended retail $15, local councils and units will set the retail price.

The Kettle Corn Big Bag has been delayed to 2021.

Chocolatey Caramel Crunch & Chocolate Lovers will be available Online Direct only.
We are facing presented unprecedented challenges, and we're committed to working with you to overcome them. We will continue to listen to your needs and improve our programs. We have scheduled over 200 Trail's End Webinars for Popcorn Kernels, and we're available 7 days a week on Facebook. Together, we will navigate these changes, keep our Scout families safe, and raise the money needed for your Scouting program.

Register for a Webinar
Join us on Facebook
Resources
Unit Social Distancing Plan
Trail's End Rewards Prize Flyer
How a Scout can sell $1,000 with contactless fundraising
Sean Stanford
Trail's End Popcorn
E: sean.stanford@trails-end.com
P: 714-496-6590