This is a composite of a 3-D photo which was selected as the Black Swamp Area Council's Top Photo from this weekend's National Camp-In. The photo taken by Troop 499 Scout Charles Knight shows his sister Karlah, mom Colleen and dad Christopher as they participate in a nature hike during the Camp-In event. The family completed the 5K virtual hike through Miller Conservatory.
Tiffin Scout captures Top Photo from National Camp-In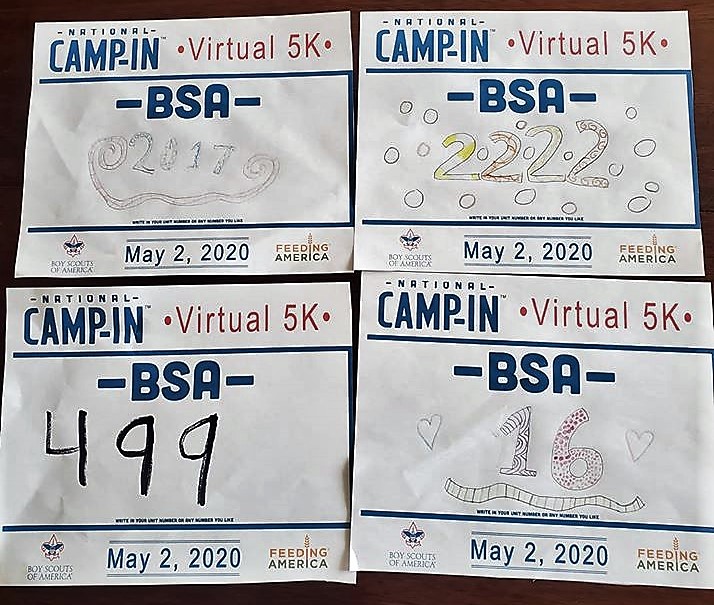 ABOVE: The Knight family Camp-In Virtual 5K bibs. The Knights took part in doing a good turn by raising supporting for Feeding America during the National Camp-In virtual 5K!
This weekend's National Camp-In was filled with a lot of great moments for Scouts and families. For a fun, local effort in Black Swamp Area Council, we offered a $20 Scout Shop gift card to the top photo taken during the event with #BlackSwampScouting tagged in the photo on social media.
A 3-D photo taken by Scout BSA Second Class Scout Charles Knight of Troop 499 was selected as Top Photo for our local contest. For his efforts, the family will receive a $20 Scout Shop gift card.
Charles also did the Facebook Live event with former NASA Astronaut and current NASA Administrator Charles Bolden Jr. Karlah participated in the Facebook Live cooking session, with the family preparing chili over an open campfire.
There were dozens of local Scouters who participated in the fun of the weekend's National Camp-In, posting photos, signing songs and roasting S'mores over their campfires from their backyards.
We send a BIG SCOUTING THANK YOU to all of you who participated in the fun!
To see the image in full 3-D effect, click on the following link:
FROM THE NATIONAL OFFICE - NICE TO KNOW: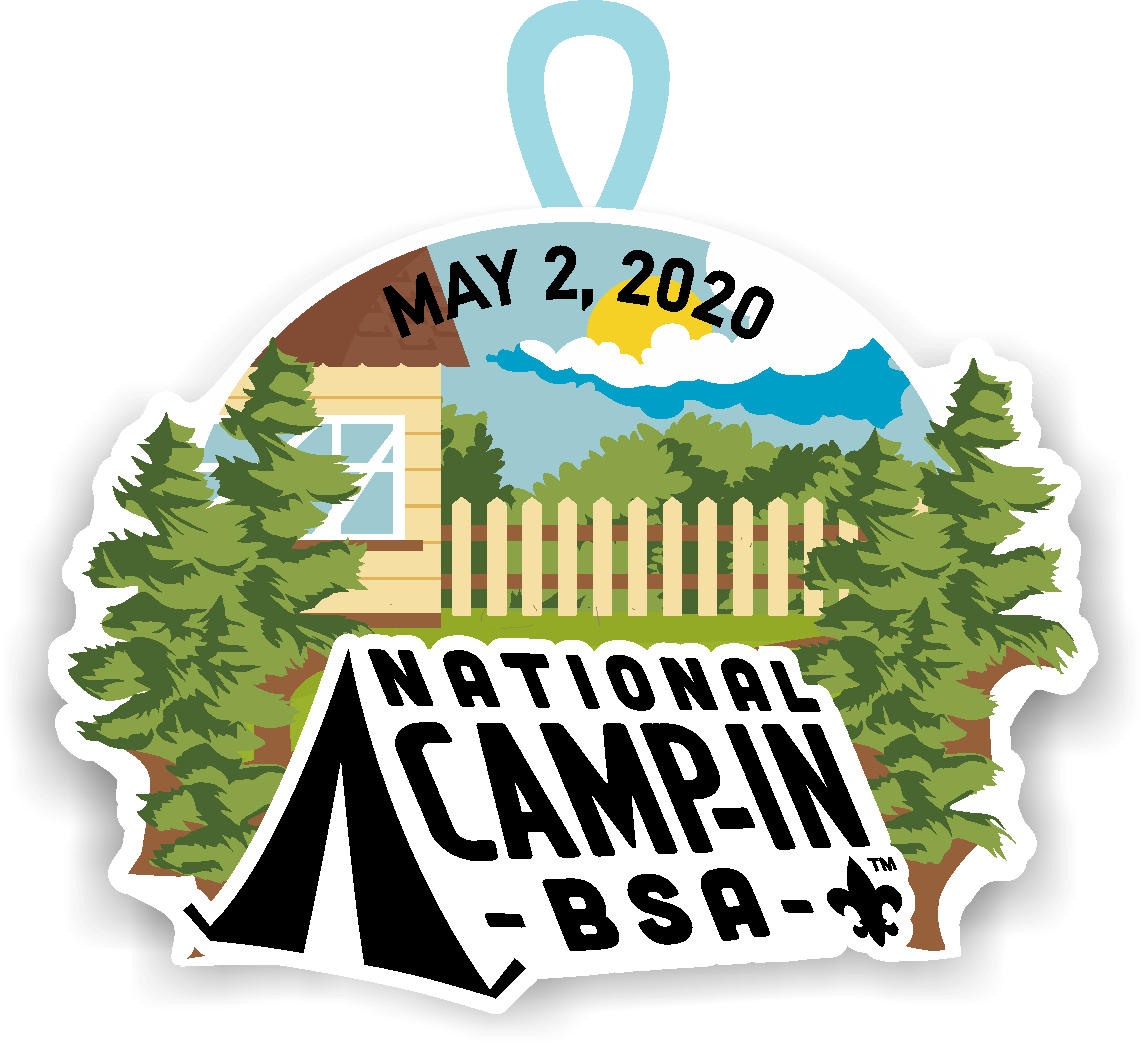 Numbers are still rolling in, but with more than 406,000 views so far on the Facebook broadcast, Saturday's BSA National Camp-In was a resounding success and a wonderful way for the organization to continue demonstrating the value and resilience of Scouting. If you missed the broadcast or would like to share it with others, this is where to watch Part 1, and this is where to watch Part 2.

The National Camp-In broadcast showcased the best of what Scouting provides youth and offered encouragement and hope to America's families during this difficult time for our nation. Additionally, our national service project of a Virtual 5K Hike to benefit Feeding America continues through May 8 and will help support the millions of Americans who are turning to food banks for much-needed aid.

None of this would have been possible without the massive support and generosity from so many of you and your dedicated staff and volunteers, so a huge THANK YOU goes out to everyone who helped host a segment, provided content, helped promote the event in their local communities, shared resources, and watched live with America during the broadcast.

Working so closely together to show the world the power of Scouting really helped to make a difference in people's lives, and we're grateful for the continued opportunity to impact the world in a positive way through events like the National Camp-In and the millions of Scouting events to come in our bright future.
National Camp-In Patch Coming Soon!
What would any Scouting event be without a patch? To keep you updated on this special Limited Edition National Camp-In patch. Just ENTER YOUR DETAILS HERE and you will notified when this patch is ready for shipping in the next 3 - 4 weeks. Patches $ 2.99 each.
Other photos of interest from the weekend
| | | |
| --- | --- | --- |
| | | |
| Jim Zwiebel shared his campfire and coffee. | Colleen Knight spotted a young snake during a family hike. | Angela Williams closed the evening with a family campfire. |
| | | |