Judge Mark C. Miller honored with Cliff Dochterman Award
Lifelong Scouter Judge Mark C. Miller was named a Cliff Dochterman Award winner for his contribution as a Rotarian and in Scouting.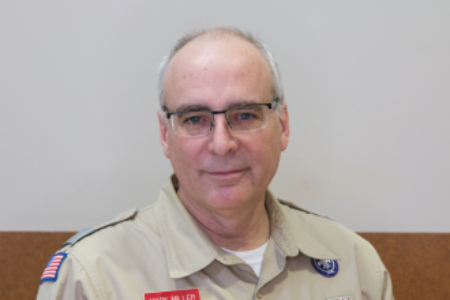 The Cliff Dochterman Award is an honor available to recognize an individual Rotarian who acts as a role model and renders distinguished and dedicated service to Scouting through active service, leadership or other exemplary contributions to Scouting.
To be nominated for this distinguished honor, the nominee must be a Rotarian in good standing, nominated by a local Rotary Club, by the Governor of a Rotary District or by the President of the IFSR.
Mark C. Miller has been involved with Scouting from a very young age, earning his Eagle Scout in 1983. Judge Miller was a member of the Order of the Arrow, serving two terms as Lodge Chief and Section Chief of the OA. He spent 10 years on camp staff serving in a variety of positions, from working in the kitchen to eventually serving as Camp Director for two years. Along the journey, Miller earned the E. Eurner Goodman Award.
Mark has been an active member of the Black Swamp Area Council for many years in many capacities. Mark began as a Council Member at-large from 2002-2020 (present), then was elected on the Board of Directors in 2009, where he served as an executive board member until 2016. He would eventually be elected Council President.
Mark also served as a Den leader of Cub Pack 334 with Chamberlin Hill PTO, and then a Committee Member with Troop 308 with St. Marks United Methodist Church. Judge Miller has also served as a Merit Badge counselor and each year he teaches safety to camp staff.
In March of 2018, Miller received the Silver Beaver for his contributions to the Black Swamp Area Council. This is the highest council-level distinguished service award, given to an individual who has made an impact on the lives of youth, through services given at the council level.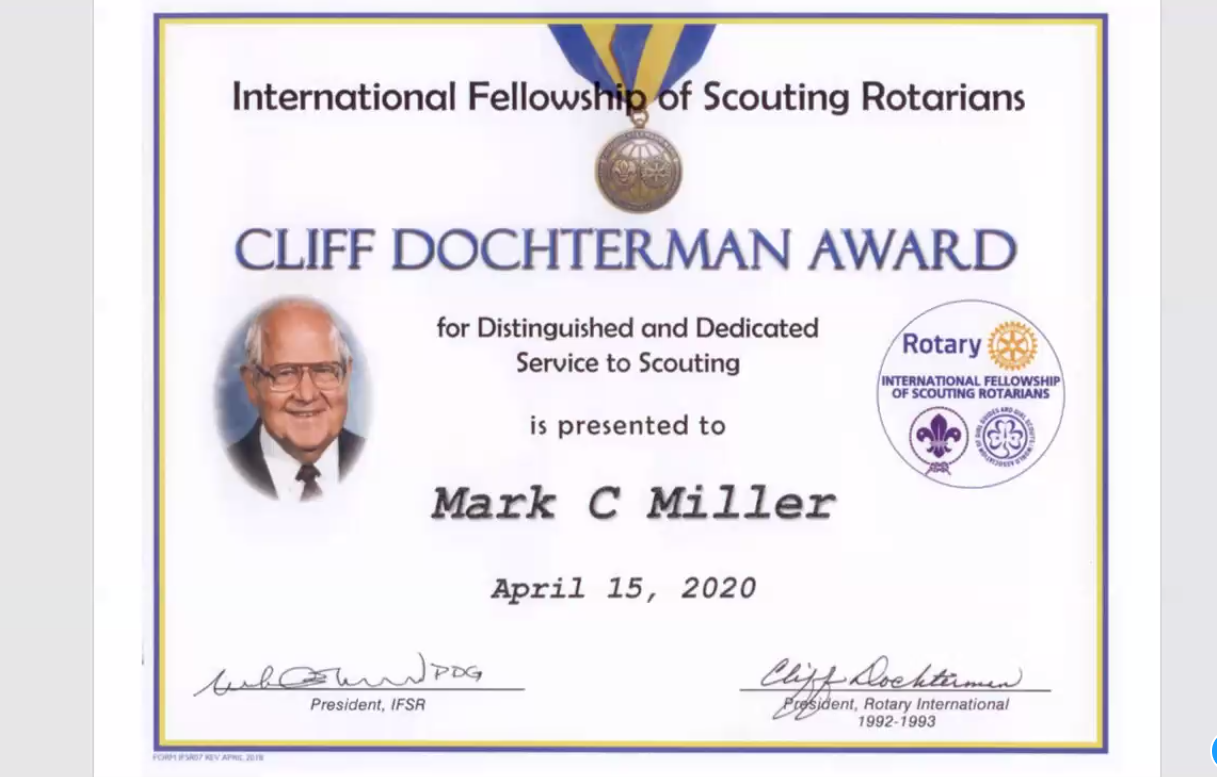 Scout Executive Marc Kogan is grateful for Judge Miller's service to both Scouting and his community. "Judge Miller is a prime example of how the Rotary 4-way test and the Scout Oath and Law complement each other, he exemplifies the spirit of both in his everyday life."