The Eagle
What does it mean to be an Eagle Scout? How does one become an Eagle Scout? Why does it require a project? These are common questions to someone who hasn't achieved the rank of Eagle. For those very few who have reached the summit, the answers are easy. The Eagle you are about to read about, wanted to provide a safe haven for people who enjoy kayaking and canoeing.
Dane Budke | Troop 319 | Findlay, Ohio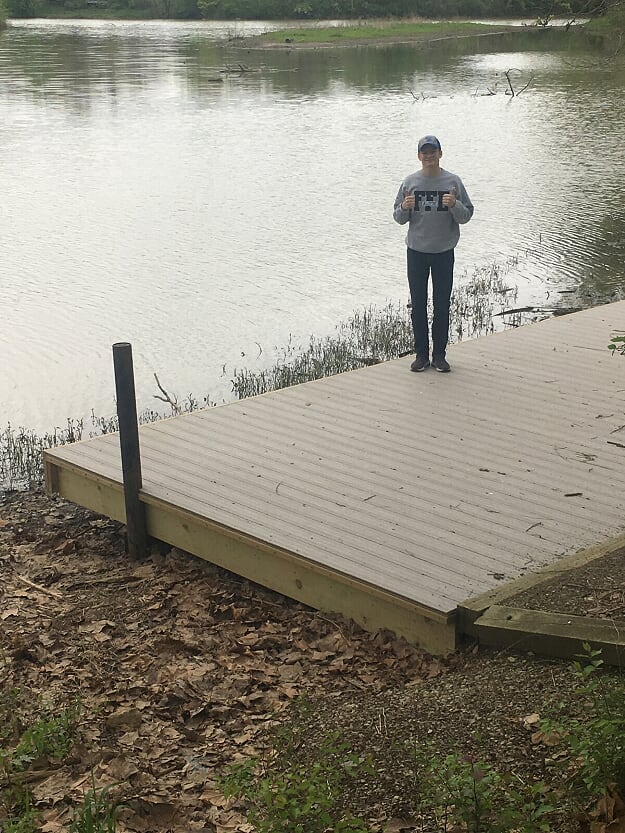 As everyone knows, you can't spell Scouting without the word outing. Dane Budke's project made sure the citizens of Hancock County who enjoy canoeing and kayaking can do so safely.
"The dock was needed because people can get caught under a current and drown if they go over the low wall damn." With this knowledge in mind, Dane set out to figure out what supplies would be needed to make sure he could provide a quality dock that was inline with the Hancock County Parks Department.
"I picked the project because it sounded like it would benefit the parks department, add to the overall look and usefulness of the park, and added to the safety of those on the water." To make sure the dock was uniform with all others and to ensure the project would stand up to Ohio's weather, Dane replaced the old wood boards with plastic composite boards.
Along with eight other volunteers, Dane began the process of replacing boards and rebuilding the dock. When the last screw was driven into the decking, Dane and the eight others had amassed 160 hours of service to complete the task for the community.
When asked about the benefits of his project, Dane stated, "The community benefits from it. Many people use the dock to go around the low wall dam nearby as well as an area to fish standing on."
Dane's commitment to Scouting and earning the rank of Eagle is evident by his answer to the question of why he sought the rank. "It was important because I had done all the work to get close to the project being the last thing, and I would have felt bad letting all the work and opportunity pass by unfinished."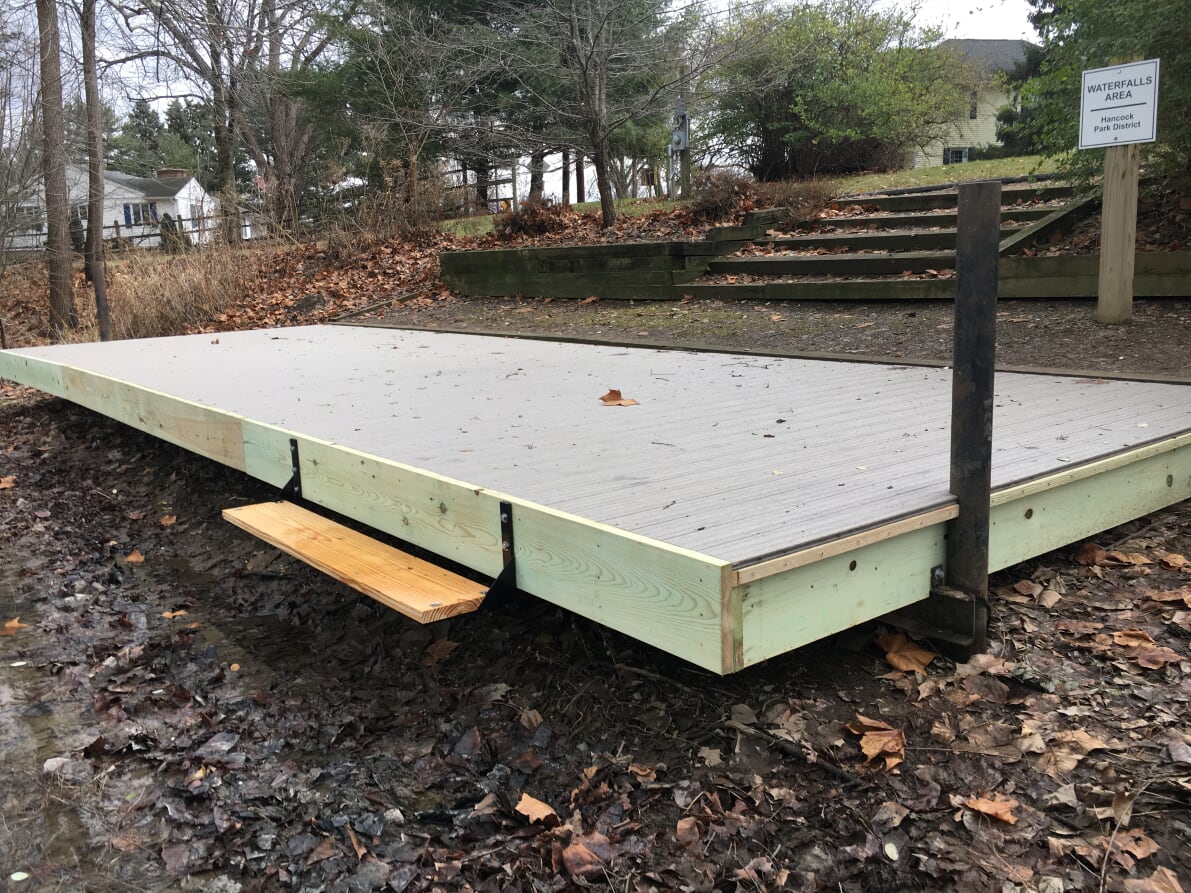 Being in the outdoors continues to be one of Dane's passions, and he attributes that to his time in Scouting. "The rank of Eagle Scout has made me realize the leadership skills I learned on the path. It has also taught me to appreciate nature and the outdoors as well, enabling me to develop a love for camping, cooking, and outdoor sports.
If you have a Black Swamp Area Council Scouting story to share, please contact Matt Kibler at matt.kibler@scouting.org