Scouts Supporting First Responders
As the Coronavirus continues to dominate the news cycle, healthcare workers and first responders continue to throw caution to the wind to help their fellow citizens. Jennifer Hiller, Scoutmaster of Troop 157 in Kenton, understands it is all in a day's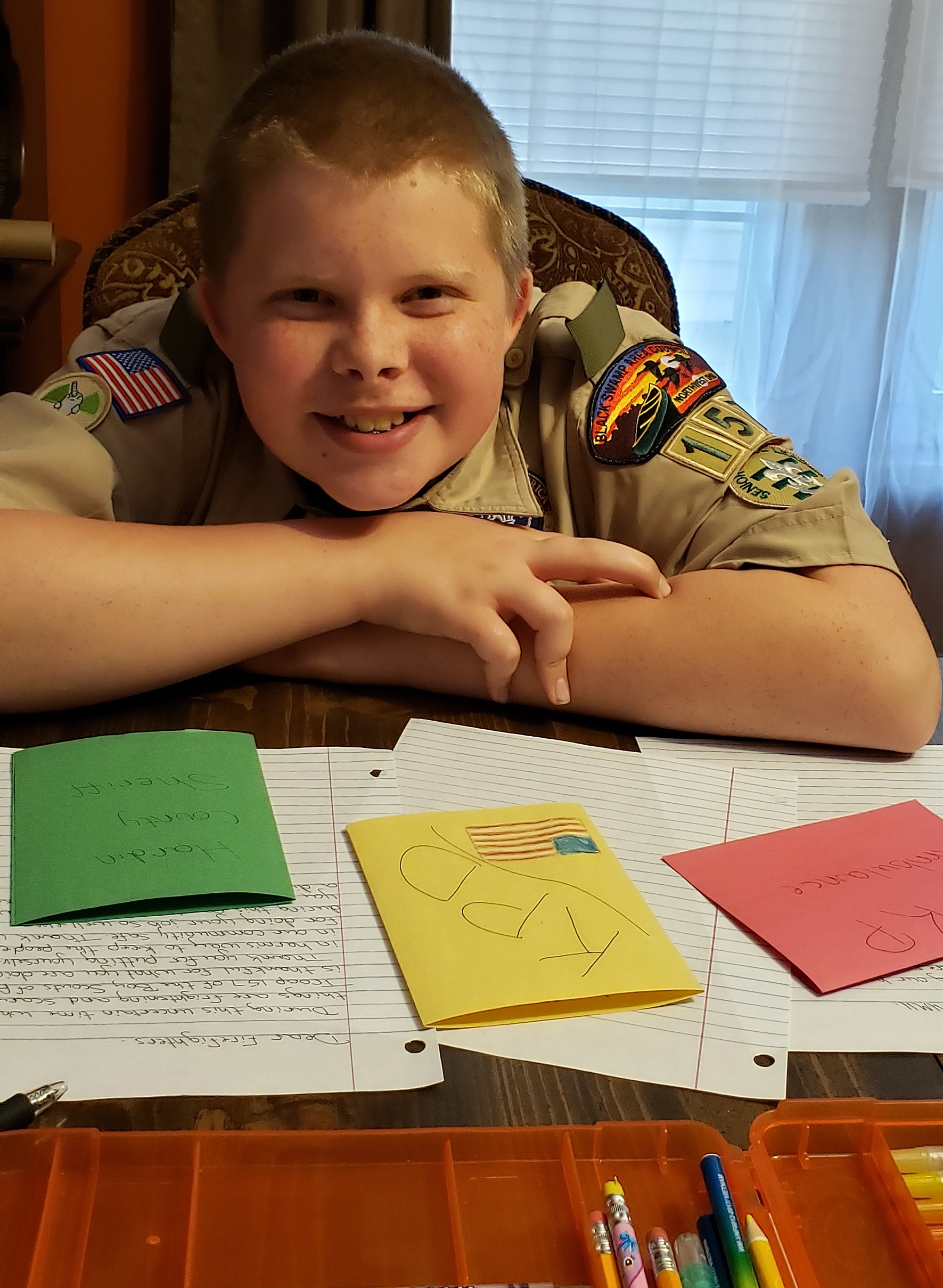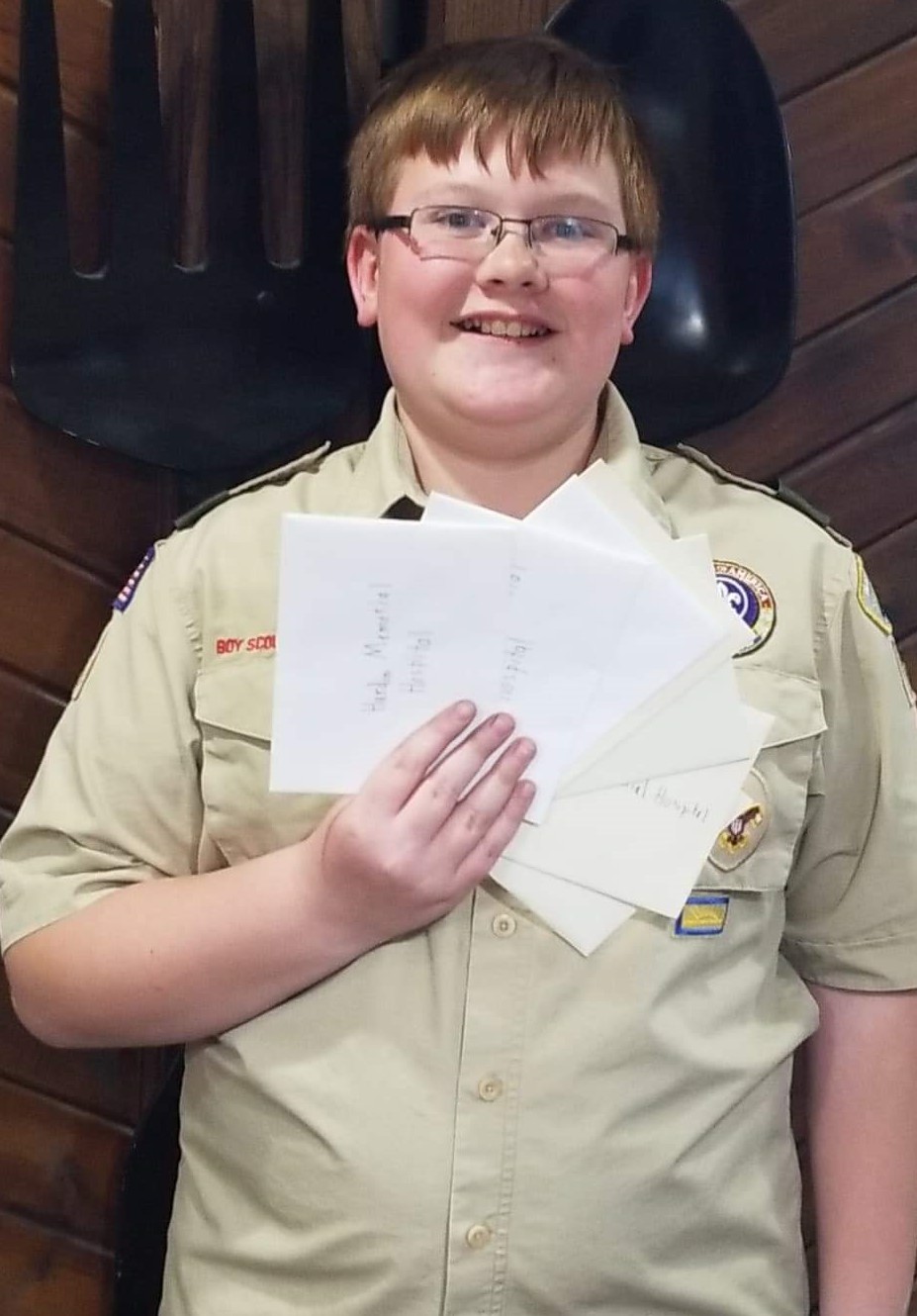 work, but she and her Troop believe they have a job to do as well.
"They are risking their lives for other people so the least we can do is write them cards and letters." This sentiment is mutual between Jennifer and the other eight youth in the Troop. Most people would probably guess this task was handed down to the youth from the adults, but they would be wrong.
"The Senior Patrol Leader thought we needed another service project, so we pulled this idea together." Stated Jennifer. The Senior Patrol Leader is a youth member who is tasked with leading the unit. So, with a plan in place, the unit met on April 21, via Zoom to begin the process of producing the cards and letters.
As a group, they are hoping to distribute at least 30 cards. When asked to whom these would be distributed, Jennifer said, "Police, Firefighters, Hardin Memorial Hospital, BKP Ambulance, and the Sheriff's Office."
Jennifer says she would love it if the entire Hardin County community pitched in. "Absolutely! The cards can be drop them off to me and we will get them delivered to the appropriate place." Cards can be dropped off at 310 North Cherry Street, Kenton, OH. Jennifer can also be contacted at (567) 674- 3695 or by email at jrsnhiller@yahoo.com
In Black Swamp Area Council, there are 82 Scoutmasters with only six of them being females, making Jennifer a rare occurrence. "We have other moms who are a part of our Troop as well, we all value the skills taught by the Boy Scouts of America. Being a teacher has always brought me back to helping and educating youth, and Scouting allows me to do it in another capacity. We are all there for the kids and the kids are all there for us, we are a family."
Troop 157 has existed a very short time, chartering in February. In that short amount of time they have already worked with Keeping Hardin County Beautiful by cleaning up trash around France Lake, participated in Scouting for Food, and making Valentine cards for residents at local nursing homes. Jennifer's Troop is focused on their community and giving back, "Scouting is helping these young men become part of the community and allowing all of us to give back. Our focus is to help these young men become great members of their community and the leaders of tomorrow."