Salute to Scouting
This periodical communication seeks to highlight the great Scouters and chartered organization who call the Black Swamp Area Council home. Within this publication, you will find great stories about Scouting youth, Scouting leaders, and the organizations who enable these young men and women to do their best.
Community Impact
Scouting Spirit Shines in Shawnee
Troop 777 | Shawnee Alliance Church | Lima, Ohio
The Scouting Spirit shined bright with Troop 777 from Fort Shawnee in Lima, who stepped forward to bring some sunshine into the lives of others in the community.
For many mental health is a concern and with the feeling of isolation during the current health crisis, it is even more of an issue. This is especially true for the elderly population at nursing home facilities where they are unable to visit with their loved ones. But thanks to Troop 777 a ray of sunshine was bestowed as they took it upon themselves to make sure nobody feels alone.
"A friend of mine, Lorraine Ignarski, called me and asked if our Scouts and Scouting families could make homemade greeting cards of encouragement for local individuals in nursing homes," said Michael Ayers, Assistant Scoutmaster. "I got my family working on this right away, and with the help of Scoutmaster Kevin Brogee, I texted the rest of the Troop about this important request."
This request snowballed into not just a few families, but a mobilized army of greeting card makers. The response to the request is quite amazing and goes to show a Scout is Helpful.
"Within five days all the cards were dropped off at the church, with 300 cards being distributed to Lima area nursing homes." The cards are just a small way Scouting is making a difference, providing a light during a period of darkness for those individuals that are isolated.
"The cards have been designed with positive messages, Bible quotes, pictures of rainbows, hearts, sunshine, and even activities like word searches," Ayers shared. "This was a win-win for our community, allowing our Scouts and families to make a contribution to local residents."
"The nursing home administrators where we have already visited have shared the residents have been elated when receiving a handmade greeting card," Mrs. Ignarski stated. "The project has been so successful we are now beginning to cover every nursing home from Wapak to Bluffton to Spencerville."
This is a service project and that's what Scouts do; they give selflessly back to help others. Mrs. Ignarski asked anyone who'd like to assist in this service effort, please drop your cards in a secure package at the office door of Shawnee Alliance Church, 4455 Shawnee Road, Lima OH 45806.
If you or someone in your world would like to join Scouting, please go to www.BeAScout.org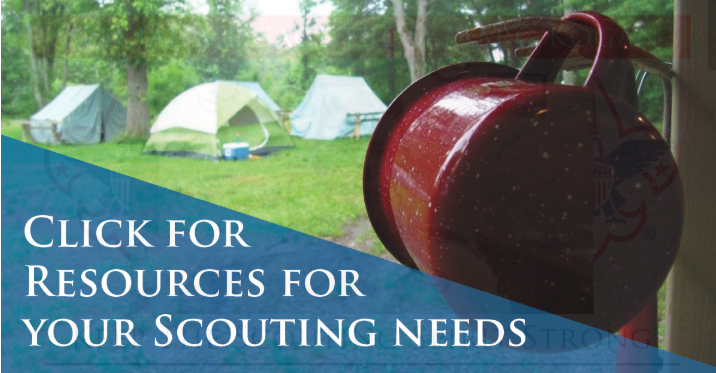 Resources for your Scouting at Home Needs
Black Swamp Area Council has been sharing several resources for Scouting during the school closing and unit meeting cancellations. These resources are for families looking to engage their children in Scouting and/or educational activities while at home.
Updates are occurring daily, so be sure to check back frequently. Please CLICK HERE to check our council website. On Facebook, please "Like" our council page at www.facebook.com/BSAC449.
Pack the House
Pack 263 | St Martins Lutheran Church | Archbold, Ohio
A Good Turn, Good Night
Many Scout leaders wonder how they can provide community service while they are stuck at home during the COVID-19 outbreak, but one Scout leader is doing his good turn nightly by reading a bedtime story live on Facebook. Jason Vasko of Cub Scout Pack 263 in Archbold, Ohio, chooses a bedtime story from his shelf, or by request from his children. He tries to read the story live at the same time each evening.
"I see a lot of authors reading their books and musicians singing songs. I'm not musical, but I thought a bedtime story at the same time every day would help provide some structure and routing to help ease kids' minds in these uncertain times," says Jason, "I just wanted to share with others."
Jason hopes people will benefit by getting a few minutes of peace. "If I can help one child feel better, then I've been successful. In some cases, it's a good laugh for the adults listening as well."
This is Dr. Seuss week, and beyond that, Jason plans to keep reading whatever he can find. He also indicated that he might continue after stay-at-home orders are lifted. "If there's an interest in it, I enjoy doing it, and would love to continue."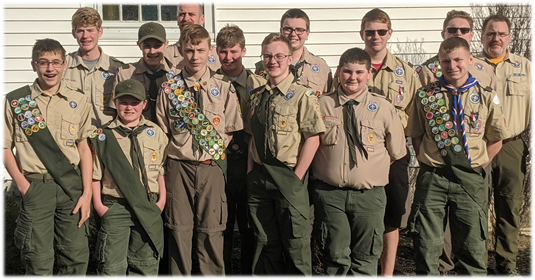 Troop Report
Troop 32 | United Methodist Church | Middle Point, Ohio
Troop 32, a Scouts BSA unit from Middle Point, Ohio. The likes to make themes for a given time each year, Springtime service. They actively participate in Scouting for Food, they help Ranger Pat Bohn at Camp Lakota with different projects (including the observation deck they built last summer out by the Nature Lodge), they assist the local Knights of Columbus with their fish fries, and they provide trash removal for the cemetery and roads in Ridge Township in Van Wert county.
During the Fall, Troop 32 especially likes to do more adventurous outings, like hiking and kayaking. A recent outing, that Scoutmaster Joe Elling thinks was great, was their trip to the USS Silversides in Muskegon, Michigan. While there, the Troop stayed on the submarine and learned about its history.
The Troop's Senior Patrol Leader, Tristan Taylor, noted a separate activity, 'The weekend at the Davis-Besse Nuclear Power Plant on Lake Erie was great. While there, we also got to earn our Nuclear Science Merit Badge."
The Troop is looking forward to both their upcoming Philmont expedition, with Troop 46 from Napoleon, and their kayaking trip from Fort Wayne to Lake Erie. In the future, the Troop is keeping in mind locations like Hocking Hills and the Cuyahoga Valley National Park for potential outings. One thing they're always looking forward to is summer camp at Camp Lakota. Troop 32 certainly puts the 'Outing' in Scouting!
If you or your unit have a story and want to share, email Matt Kibler at matt.kibler@scouting.org
Do you want to join Scouting or learn more? Visit, www.BeaScout.org