The Eagle
What does it mean to be an Eagle Scout? How does one become an Eagle Scout? Why does it require a project? These are common questions to someone who hasn't achieved the rank of Eagle. For those very few who have reached the summit, the answers are easy. The Eagle you are about to read about, took it upon himself to make sure the first responders in Hancock County have the necessary materials they need.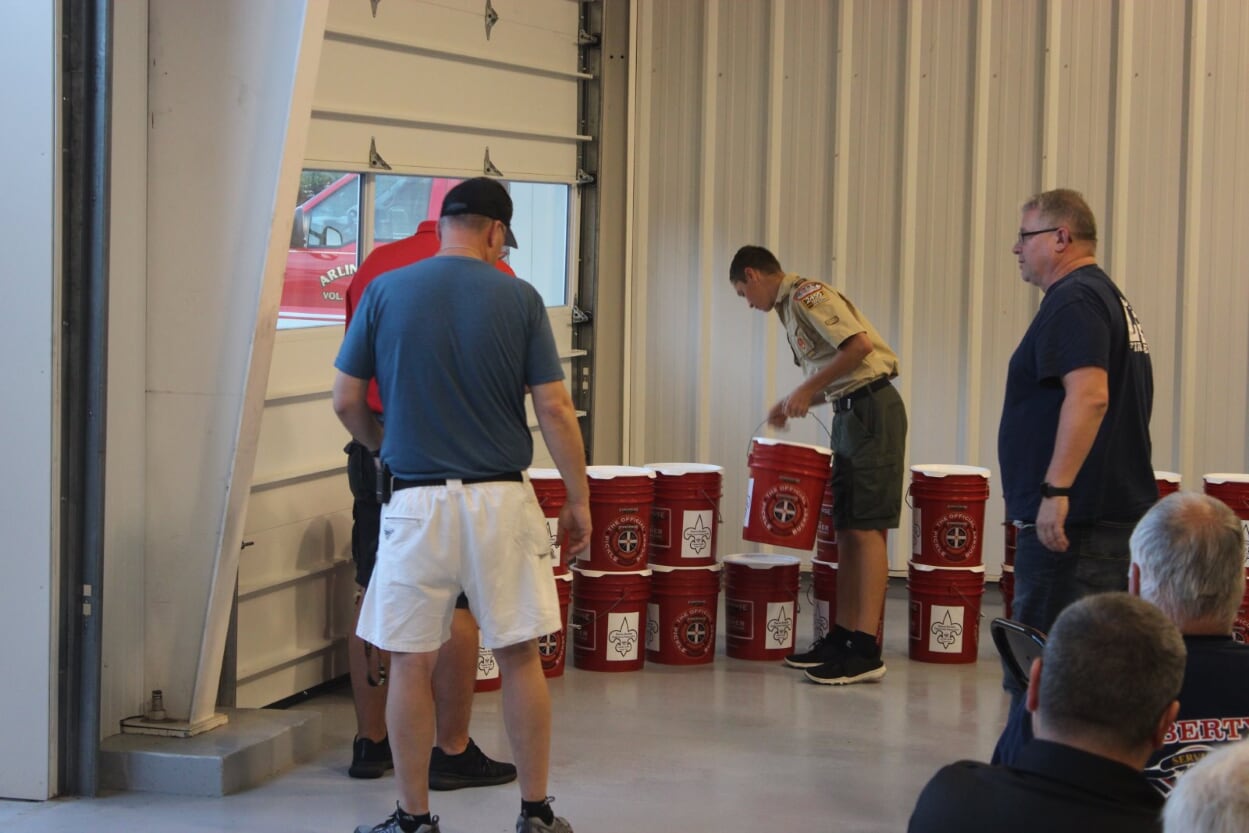 Landon Smith | Troop 318 | Arlington, Ohio
The disturbing rise in cancer rates among firefighters because of toxins released during a fire continues to be a hazard that is impacting local first responders. With this in mind, Landon Smith took it upon himself to help mitigate the issue. His Eagle Scout Project was to create two Decontamination Buckets for each volunteer firefighting unit in Hancock County.
What exactly goes in one of these buckets? "These buckets are what firefighters would use to clean their gear after a fire, removing the cancer-causing carcinogens a fire disperses. These buckets included, Dawn dish soap, spray bottles, garbage bags, rubber gloves, scrub brushes, and wipes." Landon took the advice of the associations' president and approached a local business to seek their help in acquiring the buckets needed for the project. "I went to Firehouse Subs in Findlay to purchase the pickle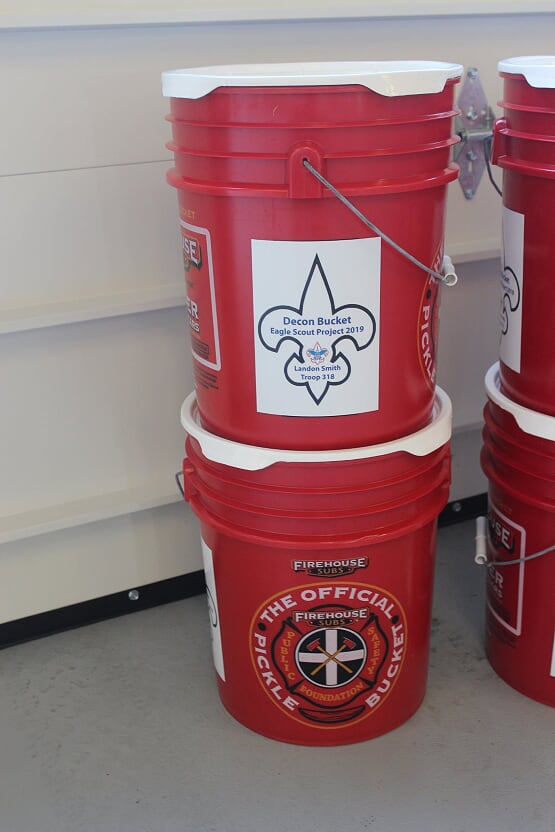 buckets that they sell. When I explained why I needed the buckets, they graciously donated them. This took the most time, as I could only get one or two every week."
Once the buckets were secured, Landon began the process of tracking down the items needed to fill the buckets. Most of the supplies were purchased from local businesses, but the wipes were a different story. "The wipes are Hero Wipes and are made specifically for removing the carcinogens such as lead, benzopyrene, and flame-retardant carcinogens from the firefighter's skin." When the dust settled, Landon spent 126 hours, $642, and was aided by 10 volunteers. When asked why he chose the project, Landon said he felt a calling to help others. "My father and a couple of my teachers are volunteer firefighters, and I knew that something had to be done to protect these firefighters, and this was the perfect way to do that."
One question that remained was, why is becoming an Eagle Scout important and what impact does it have on you? Landon had no problem providing the answer, "It was important for me to become an Eagle Scout because it is something I have always wanted to be. I have family members and friends that are Eagle Scouts and I have always looked up to them as leaders. The path to Eagle has taught me many skills, including leadership qualities. I will be able to use the skills and abilities I've learned, now and in the future, to achieve my life goals."