Scouting Spirit shines for local seniors
Troop 777 service project brings joy to community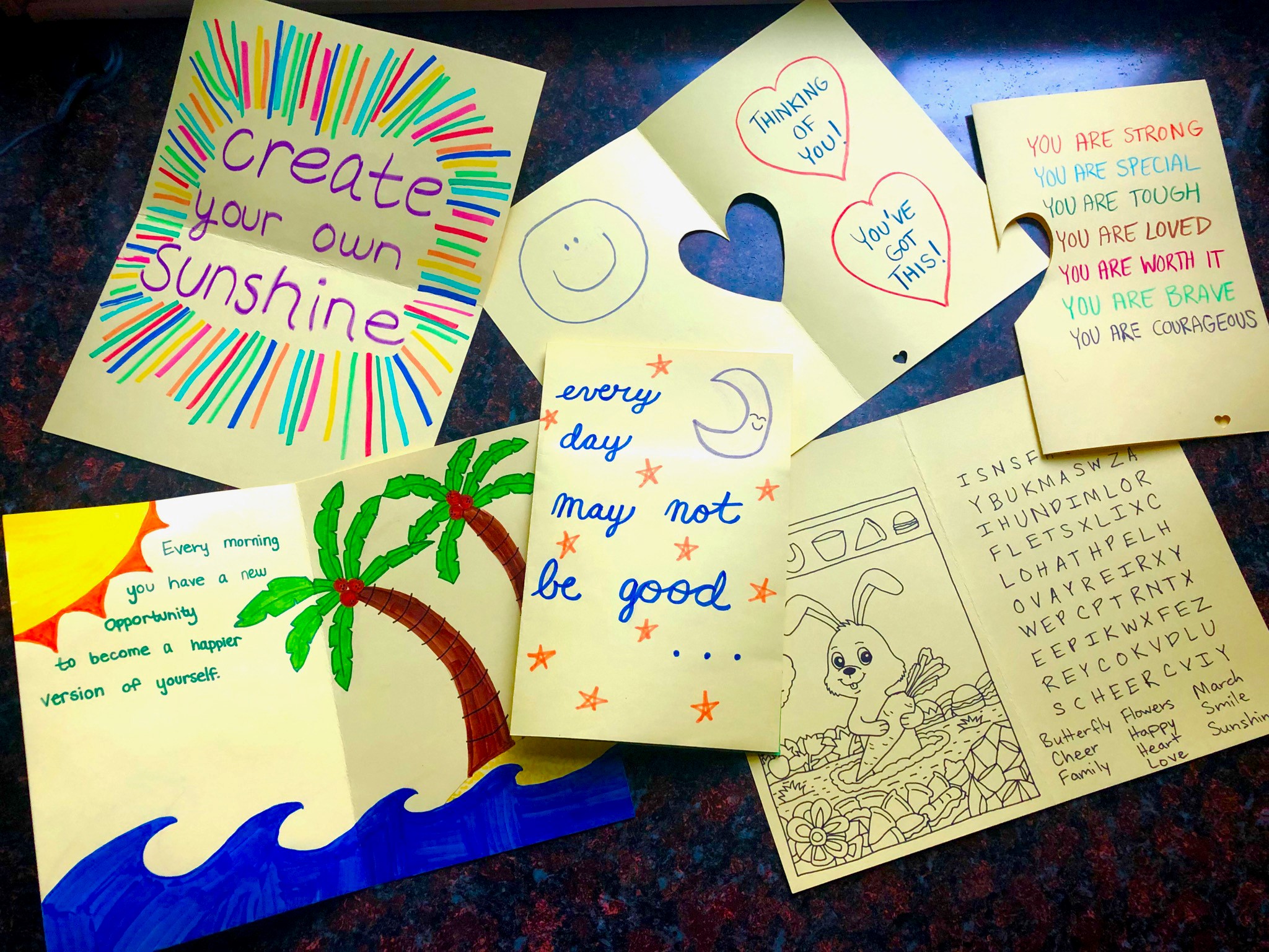 Pictured above are a few of the more than 300 greeting cards Troop 777 created as part of a service project to help brighten the days of local seniors during this cloudy times.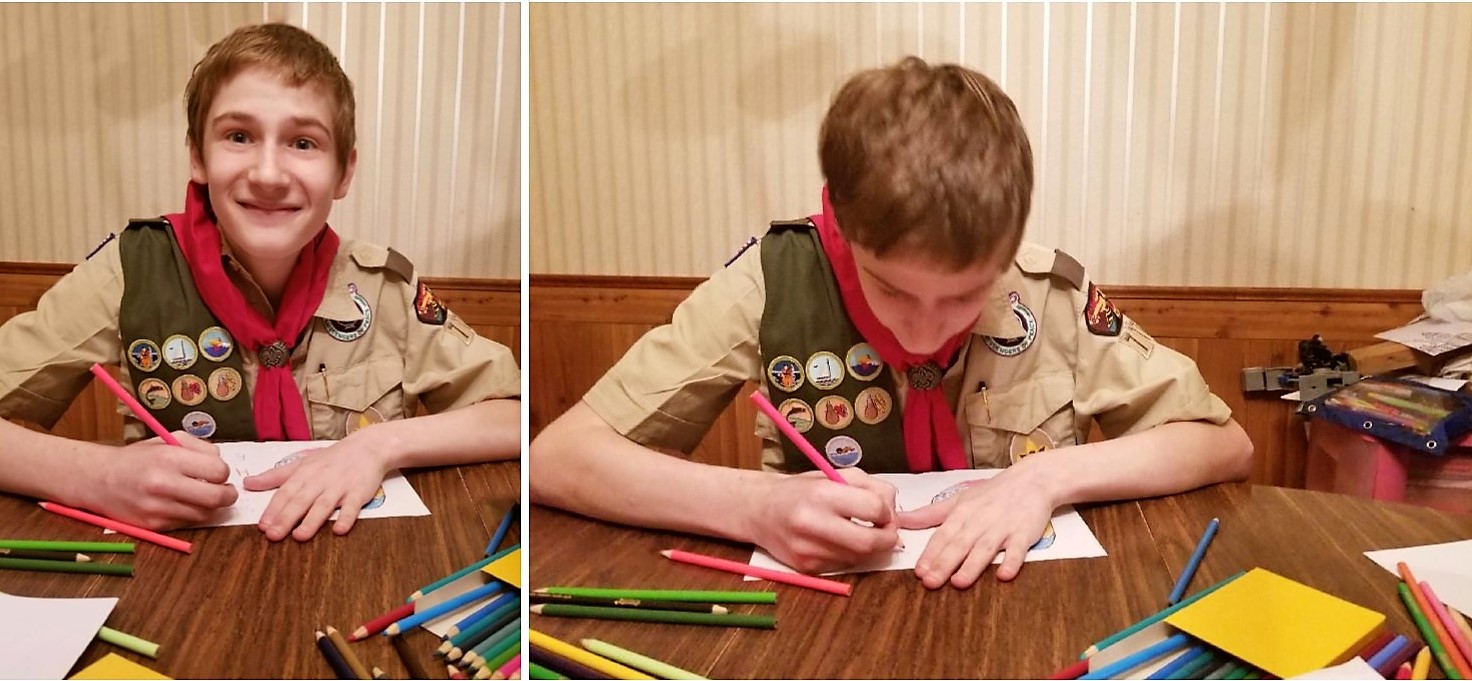 Jackson Weber, a Tenderfoot Scouts with Troop 777, works on making greeting cards for local seniors as part of a Troop service project. He along with his parents Don and Cheryl, and siblings Riley and Lane, all joined the effort.
The Scouting Spirit shines bright with Scouts BSA Troop 777 from Shawnee in Lima, who stepped forward to bring some sunshine into the lives of others in the community.
For many mental health is a concern and with the feeling of isolation during the current health crisis, it is even more of an issue. This is especially true for the elderly population at nursing home facilities where they are unable to visit with their loved ones. But thanks to Troop 777 a ray of sunshine was bestowed on the shoulders of local seniors, as the Scout Troop took it upon themselves to make sure nobody feels alone.
"A friend of mine, Lorraine Ignarski, called me and asked if our Scouts and Scouting families could make homemade greeting cards of encouragement for local individuals in nursing homes," said Michael Ayers, Assistant Scoutmaster. "I got my family working on this right away, and with the help of Scoutmaster Kevin Brogee, I texted the rest of the Troop about this important request."
This request snowballed into not just a few families, but a mobilized army of greeting card makers. The response to the request is quite amazing and goes to show a Scout is Helpful.
"Within five days all the cards were dropped off at the church, with 300 cards being distributed to Lima area nursing homes," he added, with Mrs. Ignarski then delivering the cards.
The cards are just a small way Scouting is making a difference, providing a positive light during a period of darkness for those individuals who are isolated.
"The cards have been designed with positive messages, Bible quotes, pictures of rainbows, hearts, sunshine, and even activities like word searches. This was a win-win for our community, allowing our Scouts and families to make a contribution to local residents."
"The nursing home administrators where we have already visited have shared the residents have been elated when receiving a handmade greeting card," Mrs. Ignarski stated. "The project has been so successful we are now beginning to cover every nursing home from Wapak to Bluffton to Spencerville."
This is a service project and that's what Scouts do; they give selflessly back to help others. Mrs. Ignarski asked anyone who'd like to assist in this service effort, please drop your cards in a secure package at the office door of Shawnee Alliance Church, 4455 Shawnee Road, Lima OH 45806.
If you or someone in your world would like to join Scouting, please go to www.BeAScout.org.
| | | |
| --- | --- | --- |
| | | |
| Local seniors receive greeting cards from the Easter Bunny courtesy of Troop 777. | | |
| | | |