Popcorn coupon valid until March 31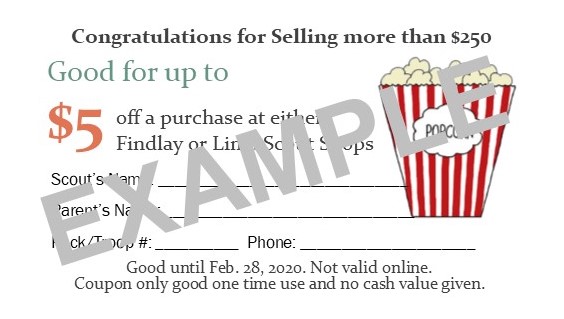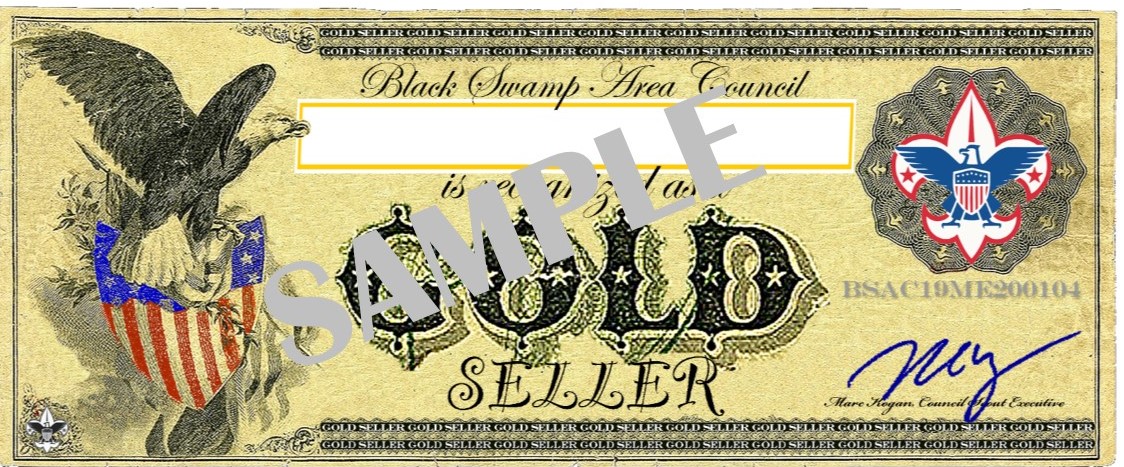 TOP IMAGE: This coupon was given to unit leaders for each of their $250 or more selling Scouts. BOTTOM IMAGE: The Gold Seller's Coupon is an additional coupon given to unit leaders for each of their Scouts who sold in excess of $2,500 or more, giving them a second $5 coupon for their efforts as a reward.
The deadline for using the Popcorn coupon from the 2019 sale which Scouts earned has been extended until March 31, 2020. This coupon can only be redeemed at the Findlay Scout Shop and the Lima Scout Shop and is not valid online or at any other Scout Shops nationally. This local reward for Scouts is a council generated gift. The original coupons show a Feb. 29 expiration date. Please note, after date March 31, the coupons will not be valid as closing the 2019 popcorn sale needs to be completed.
These coupons were distributed at the district Roundtables in January and/or February. If a Scout has not received their coupons, please contact your unit leader.
The council adviser for the popcorn sale is Jim Mason at jim.mason@scouting.org.