Governor Mike DeWine meets with members of the Boy Scouts of America for Scouting's report to the State
Ohio Boy Scouts of America Scouts met with Governor Mike DeWine to highlight the importance of Scouting in Ohio. Among the number was CJ Miller, a Life Scout from the Black Swamp Area Council.
At the May 16 event, ten Ohio Scouts from across the state provided updates about the Boy Scouts of America as part of their annual "Report to the State" for Governor DeWine and lawmakers at the State Capitol in Columbus.
Scouts from across Ohio toured the Capitol, participated in a meet and greet and photo opportunity with Governor DeWine. Each Scout had the opportunity to speak with the Governor and discuss what Scouting means to them.
Accompanying CJ was Council Executive Vice-President Dr. Dan Meffley and Scout Executive Marc Kogan. After the contingent finished their visit with the governor, our local delegation had the opportunity to visit with State Representatives Robert Cupp and Jon Cross. During their visit the members of the Black Swamp Area Council were able to share the impact that Scouting is having on the youth and their families of northwest and west central Ohio. "Scouting is making today's youth ready for the workforce" shared Marc Kogan, "we are making our youth members prepared for life".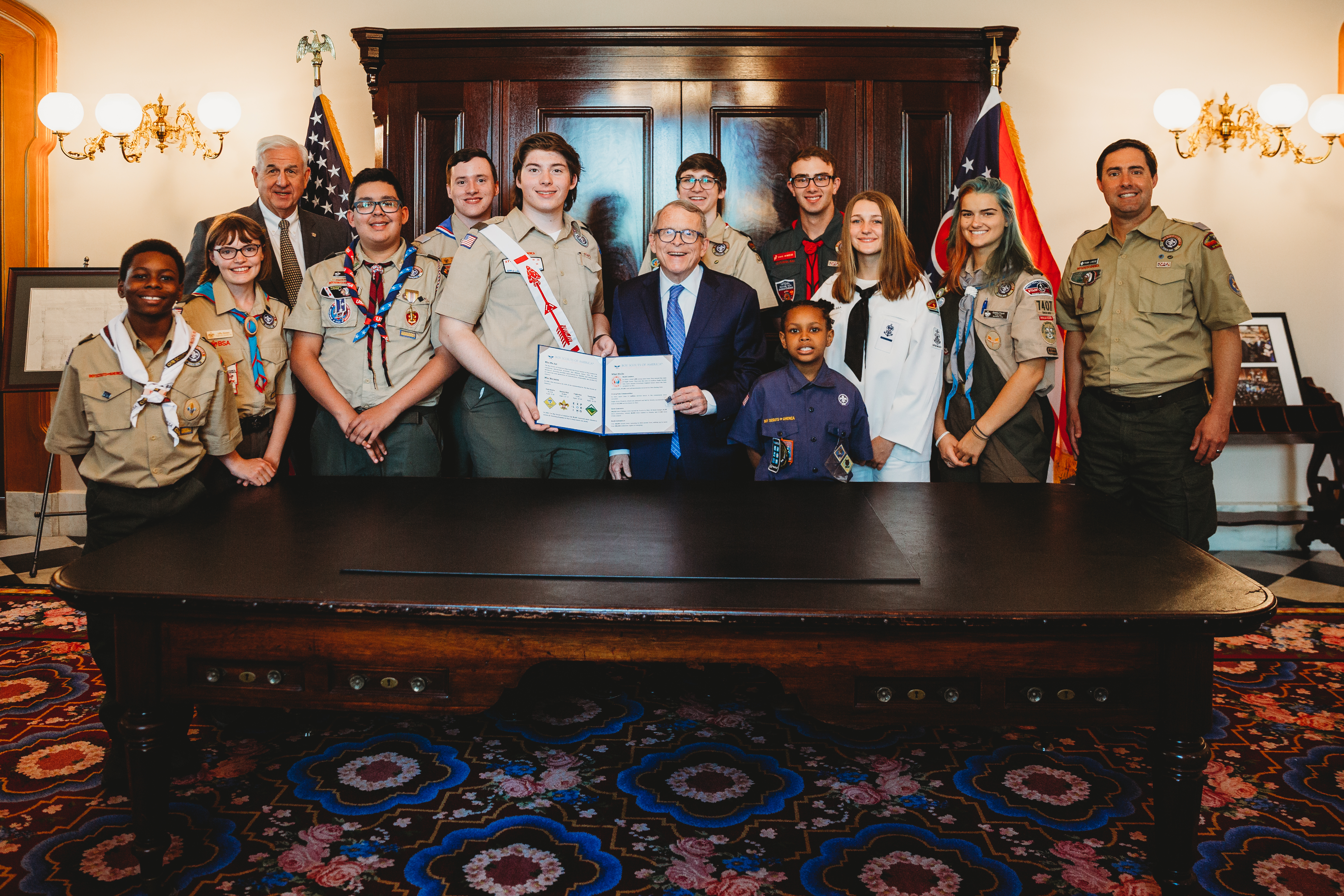 Photo of the Ohio delegation for the Report to the State with Governor Mike DeWine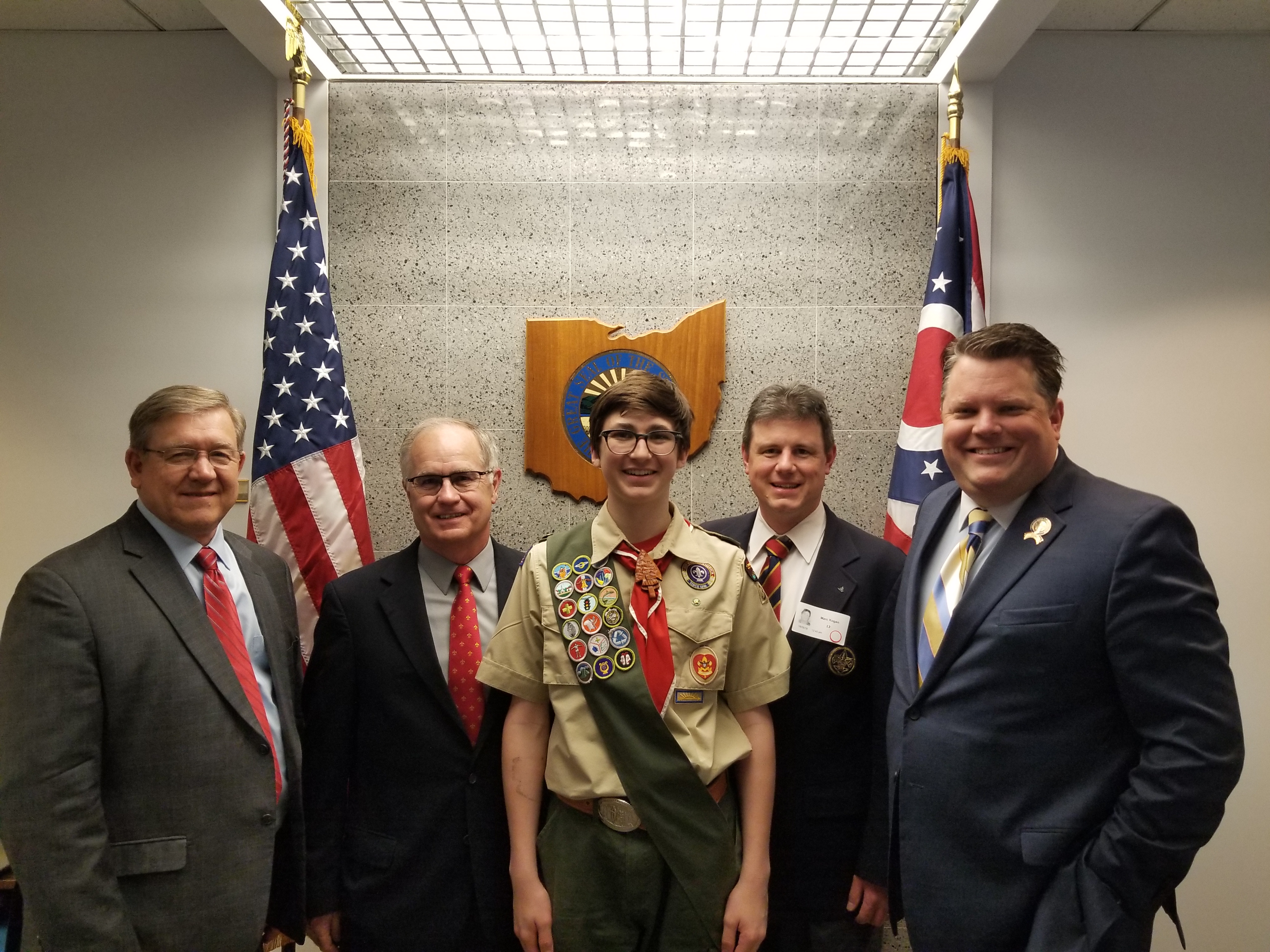 Photo of local delegation L to R Rep. Bob Cupp, Council Vice President Dan Meffley, Scout CJ Miller, Scout Executive Marc Kogan and Rep. Jon Cross