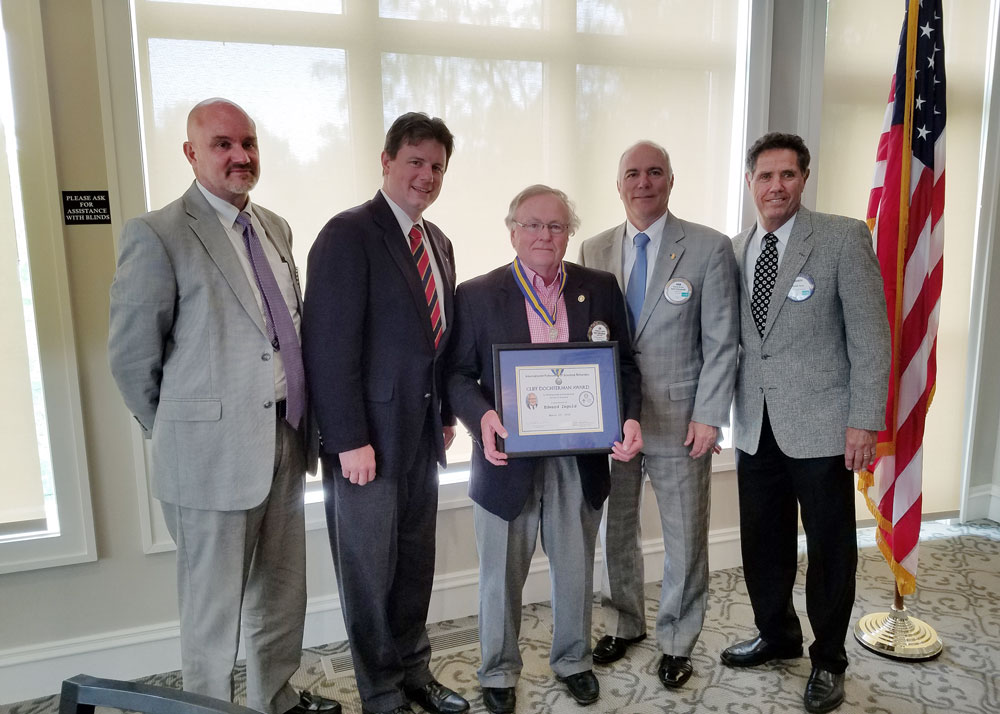 Cliff Dochterman Community Service Award presented to Ed Ingold
Ed Ingold, a member of the Findlay Rotary club, was presented with the prestigious Cliff Dochterman Community Service Award at a recent Rotary meeting
The Dochterman Award is the International Fellowship of Scouting Rotarians' highest award for service to youth through the Boy Scouts of America. The presentation is made by a Rotary club to recognize a member who performs outstanding service to youth as a volunteer Scouting leader and for strengthening the relationship between Rotary and Scouting.
Ed was cited for his many years of distinguished volunteer leadership to the Scouting movement and years of meritorious service as a Rotarian. The Dochterman Award consists of an award medallion suspended on a neck drape accompanied by a framed certificate. It is named in honor of the former president of Rotary International and dedicated Scouter, Cliff Dochterman.
Ed currently serves as a board member of the Black Swamp Area Council, Boy Scouts of America and on the council properties committee. In Rotary, Ed is a past president of the Findlay Rotary Club.
Pictured in the photo L-R:
Karl Heminger, nominator
Marc Kogan, Scout Executive, Black Swamp Area Council, Boy Scouts Scout Executive
Ed Ingold, Cliff Dochterman Community Service Award recipient
Rod Walton, Chair of Awards Committee Rotary Club
Martin Terry, Findlay Rotary Club President