Scouting for Food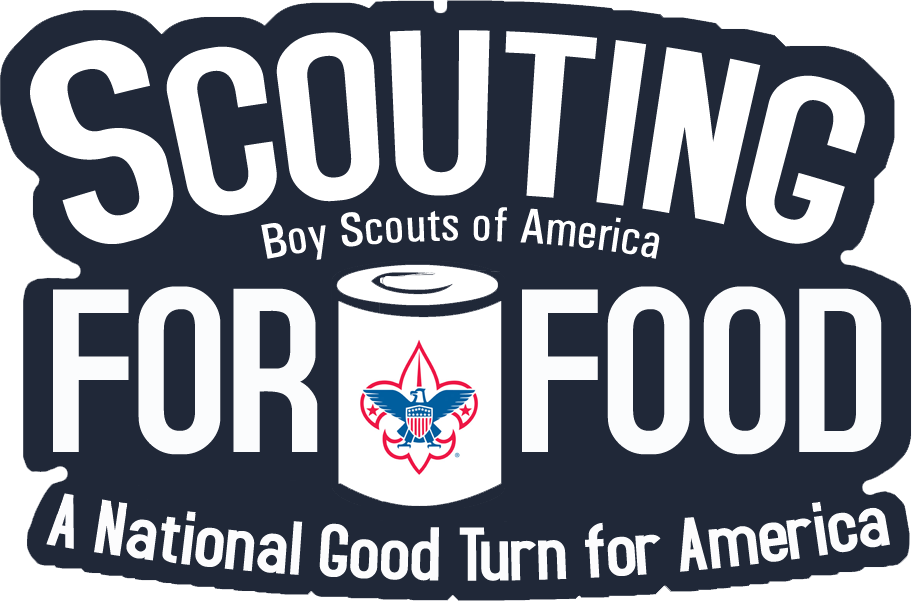 Saturday, March 3, 2018 (bag drop off)
Saturday, March 10, 2018 (bag pick up)
Scouting for Food is a council-wide service project to care for people in our local communities who are hungry and those in need. The project begins the first Saturday in March, as Scouts distribute Scouting for Food bags in their neighborhoods to announce the upcoming food drive. Scouts return the following Saturday, to pick up and deliver donations to their local food banks and pantries.
A Cub Scout and a Boy Scout promises "to help other people at all times." There is no better way to show our Scouting Spirit than by participating in the annual Scouting for Food drive! Now is the time to show our community the Scouting values of being loyal, helpful, kind and cheerful.
Scouts will help make a difference to fight hunger. Scouting for Food is the leading service program for Boy Scouts of America and is a part of the national BSA program - Good Turn for America.
Click here to download the distribution flyer.
Reporting Service Hours
Units are encouraged to report their Scouting for Food service hours on the Journey to Excellence website. This helps provide the community an accurate report on the great service and dedication our Scouts are showing throughout the Black Swamp Area Council.
Contact:
For questions, contact Tom James at tjames@scouting.org or (419) 422-4356 ext. 110.