Bob Chesebro Receives Outstanding Eagle Scout Award
First in Black Swamp Area Council to be awarded this prestigious honor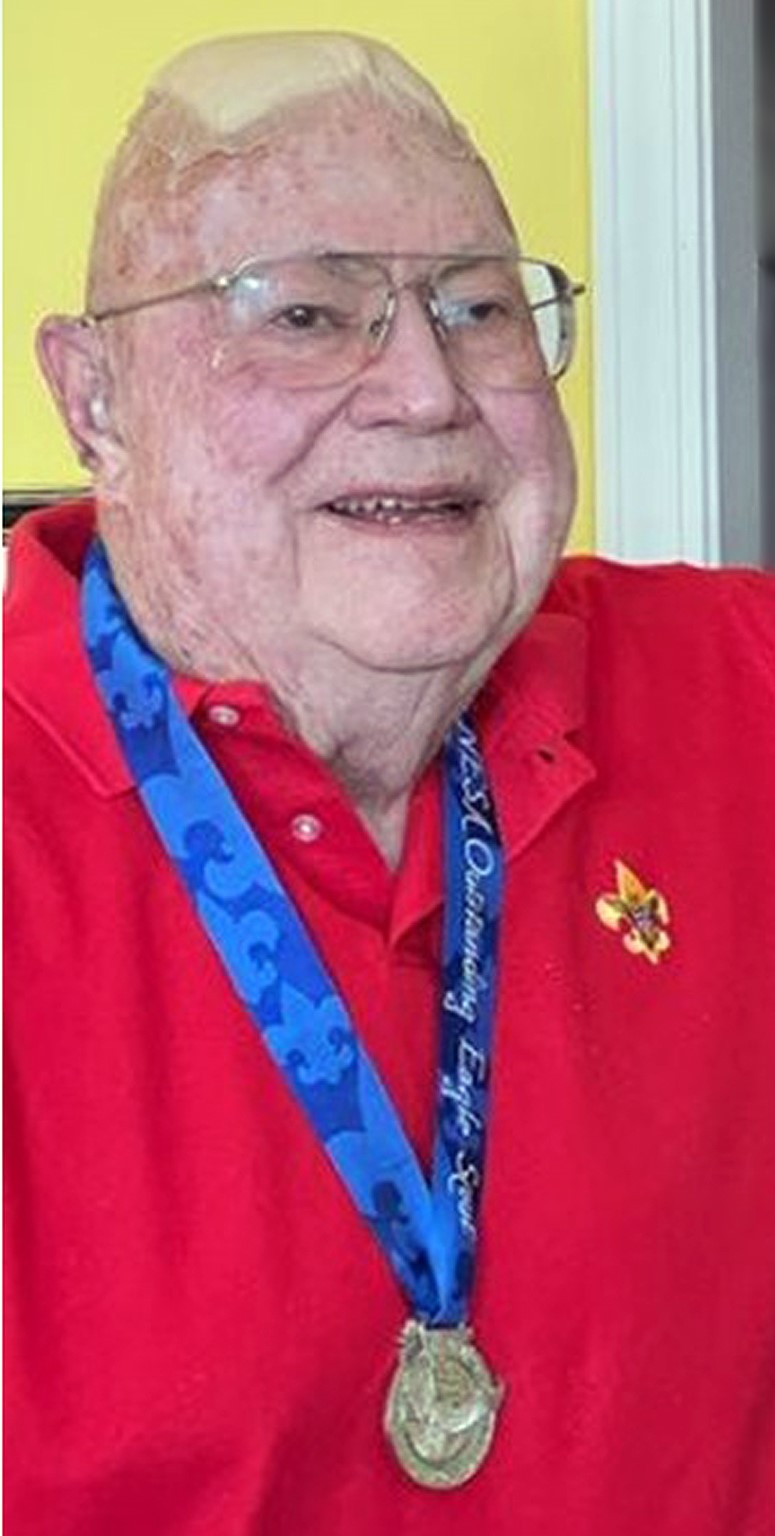 Robert 'Bob' Chesebro has been awarded the National Eagle Scout Association Outstanding Eagle Scout Award upon nomination by the Black Swamp Area Council to the Boy Scouts of America. This award is granted to Eagle Scouts who, have distinguished themselves in their life work and who have shared their talents with their communities on a voluntary basis.
Bob becomes the first in Black Swamp Area Council to be selected to receive this prestigious award.
Bob has a legacy of service to his community and Scouting. Bob earned his Eagle Scout rank in 1945. Following college and service in the U.S. Army as an officer in the 101st Airborne Division, Bob returned to his hometown of Findlay, Ohio, and immediately started a 65-year long period of service to Scouting.
He started his career in service as a District and Council Commissioner before joining the Council Finance Committee, a position he held until this year, more than 60 years! Bob then served as Council President and the Council Vice President of Endowment for 38 years. Thanks to Bob's leadership and great work the Council endowment has grown to more than $8 million. In addition to his endowment building Bob was the driving force in raising funds for the construction of the local camp dining hall, camp office and multiple cabins. His efforts are leaving a legacy of great camping facilities for generations of Scouts and families to enjoy for years to come.
Bob also served as President of the Berry Scout Reservation, Inc., which is a trust separate from the Black Swamp Area Council supporting Camp Berry and Camp Lakota. He led this trust board for more than 30 years, until December 2018. Under Bob's leadership, millions of dollars have been generated and invested in the council's two camps, which are recognized as two of the finest Scout reservations in the Midwest.
After 65 years of active leadership, Bob recently decided it was time to retire from the Black Swamp Area Council and Berry Scout Reservation boards, but he will always have a spot around our campfire.
Not only has Bob been an active leader for the Boy Scouts but also of Camp Fire. Bob served as Chairman of the Camp Glen Camping Committee for many years. In this position, he actively helped lead year-round camp activities, facilities, and maintenance. Bob and his wife Kay were recently presented the Camp Fire On Behalf of Youth Award for their long, long generous service to Scouts and Camp Fire.
In addition, Bob has faithfully served his church as an Elder, Deacon, Trustee, youth group leader, Stewardship Committee chair and Finance Committee.
The National Eagle Scout Association Committee, under the direction of Alumni Relations at the Boy Scouts of America's national office, selects the recipients of this award.
The Outstanding Eagle Scout Award was implemented in 2010 in conjunction with the Boy Scout of America's 100th anniversary. Only the local council of the Eagle Scout's primary residence may nominate. Nominations may not be made for posthumous awards.