Progress continues to be made on Cooper Lodge with Hubbard Dining Hall and Armed Forces Memorial Parade Field at Camp Lakota in Defiance, Ohio.
Construction documents are being finalized with RCM Architects with the project projected to go to bids in the next

several weeks.
Earlier this summer the Defiance Area Foundation granted $40,000 towards the project.
Several alumni of Troop 75 Defiance are raising funds to build a shelter house connected to Cooper Lodge to honor their long-term Scoutmaster Charlie Duerk. Charlie Duerk spent over 55 years as Scoutmaster of Troop 75 in Defiance, Ohio chartered by St. John Lutheran Church. Under his leadership over 100 youth reached the rank of Eagle Scout and many more benefitted from his passion and guidance following the Scout Oath and Law.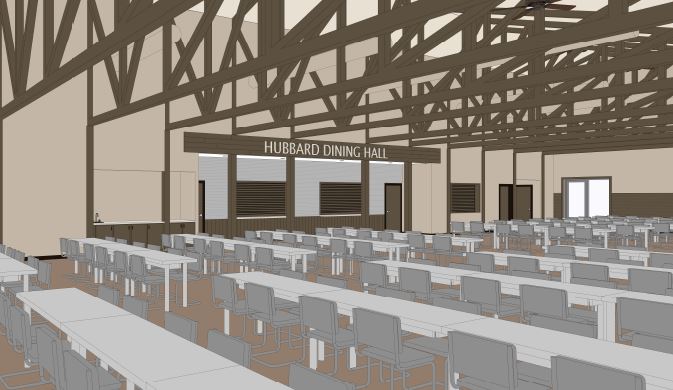 In addition, there is an Over-the-Top Brick Campaign. Individuals, units, and organizations can purchase a brick. The bricks will be placed in a paver area as part of Cooper Lodge. Securing a brick at Camp Lakota is a way for an individual to inscribe their legacy on Camp Lakota.
The new dining hall will provide Scouting and the community with a facility that will help make today's youth prepared for life.
To learn more about the Charlie Duerk Memorial follow this link