At the Oct. 12 Old Sycamore District Roundtable, the City of St. Marys Mayor Patrick McGowan presented Jarrett Lunz of Troop 38 with a proclamation from the city regarding his Eagle project. Jarrett's efforts to renovated Benner Cemetery on State Route 116 on the north side of St. Marys, was deserving of recognition, which the Memorial High School Senior would drive past frequently.
"I drive down (State Route) 116 a lot on my way to Huggy Bear Campground and I've seen the condition the cemetery is in," Jarrett was quoted in a story published Jan. 7 in the St. Marys newspaper The Evening Leader. "On Memorial Day, the Boy Scouts always put out flags for the Veterans and when I went out to put flags on the Veteran markers there, I noticed there were markers just laying up against trees, some are buried in the ground, and I actually have a great-grandfather buried out there so it's a little person for me."


The newspaper article shared Jerrett was moved to gather the names of those interred and made the effort to properly display each. His Eagle project plan was to install a 4-foot by 8-boot stainless still
sign at the cemetery listing the names and dates of the 196 people buried there. With a concrete pad serving as a base, 450 bricks were placed for the sign which features the title "Benner 1834" and lists the information, with the Veterans' names and service records featured at the top. Additionally, a flagpole with a solar light was installed. Pictures of each marker were documented and added to the "Find A Grave" website with the information gathered by Jarrett.

On the city's proclamation it stated, "Jarrett serves as an example to other youth through his high level of personal achievement, leadership and community service earning him this designation of honor."


In all, the Eagle Scout project was accomplished in 195 hours according to reports.


For his efforts, Jarrett has earned his Eagle Scout Award while at the same time serving the community and helping bring renewed focus to the cemetery established in 1834 to the forefront of the community again.

Jarrett is the son of John and Jennifer Lunz, who are also both involved the Troop.

Thanks to The Evening Leader for supporting the local Scouting movement and sharing all the good local Scouts are doing in their community. The Evening Leader can be found on Facebook @TheEveningLeader or online at www.TheEveningLeader.com. The photos below are markers at the Benner Cemetery featured in the Jan. 7 article in The Evening Leader.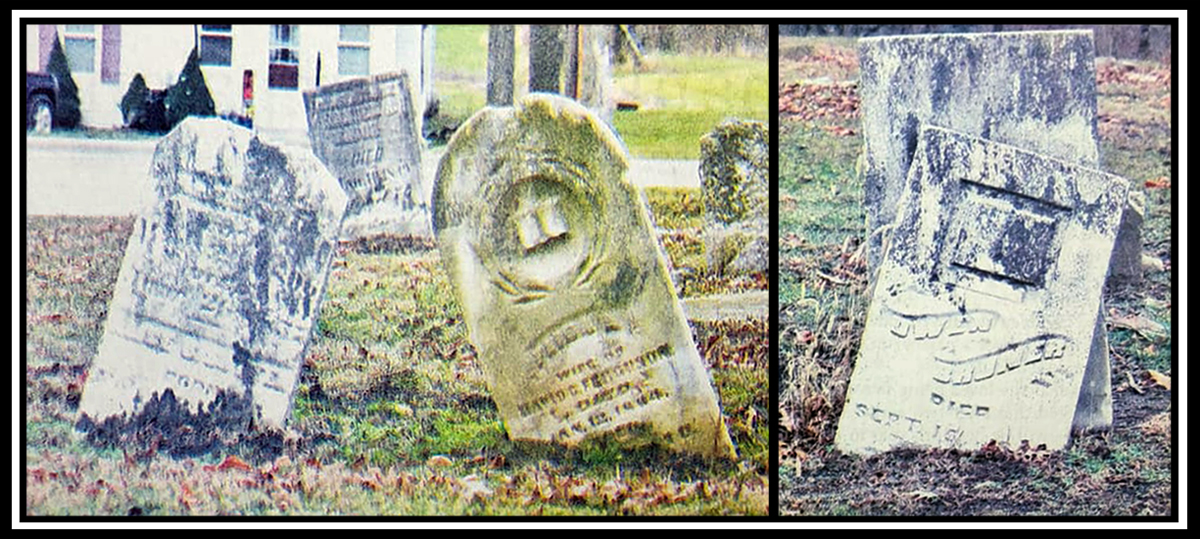 If you have an Eagle Scout you'd like to see featured,
please contact Jim Mason at jim.mason@scouting.org

Scouting in the Black Swamp Area Council began in 1915 when the Scouting program was introduced to the young people of West Central and Northwestern Ohio. More than 5,400 individuals are participating in the local program as a Cub Scouts, Scouts BSA, Venturers, Explorers and adult volunteers. In 2020, these individuals participated in 8,069 hours of community service. For more information about finding Scouting near you, visit BeAScout.org