10 Year Volunteer concludes final crossover Ceremony
On Feb 14 Joel conducted his last meeting as he concluded his final Cub Scout, Webelos II Crossover ceremony for Pack 777 as Cubmaster, & sent 6 Webelos over to Troop 777. Joel has been a Den Leader, the Assistant Cubmaster, and the Cubmaster for the Pack over the last 10 years.
A great leader in many aspects, and has had a hand in developing hundreds of 6-11 yr. old Scouts in skills, leadership, mentoring, and so much more.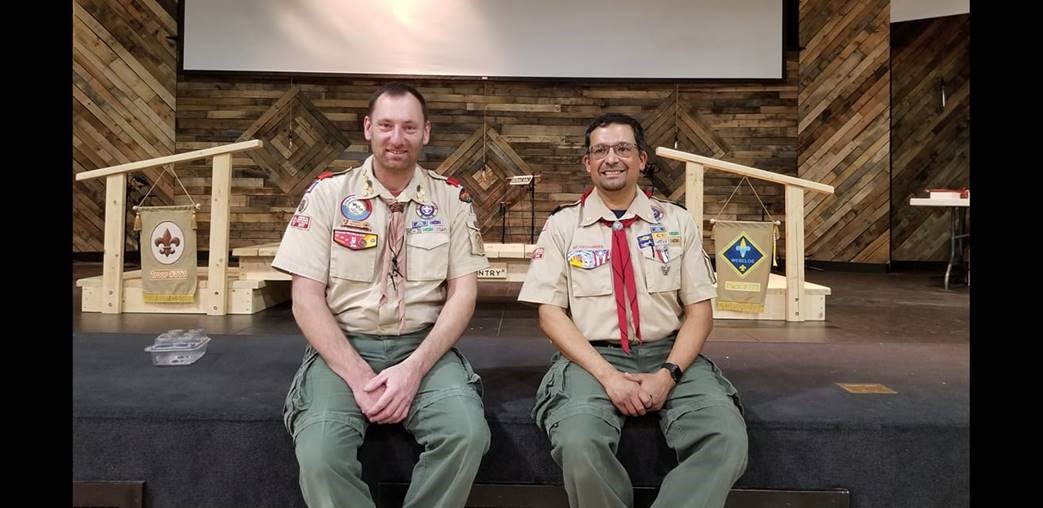 Pictured above is of Joel Delgado and Scoutmaster of 777, Kevin Brogee.